Manchester United midfielder Ander Herrera has sent a warning to the likes of Liverpool and Manchester City that the club have not given up in their pursuit of qualifying for the Champions League. Jose Mourinho's men are on a 15-match unbeaten run in the top flight, which has brought them to within two points of the top four.
The 20-time English league champions have not lost since the 4-0 reverse against leaders Chelsea in October, a run which has sparked suggestions they could yet contest for the title again in the coming seasons. The sides managed by David Moyes and Louis van Gaal failed to challenge for the championship during their spells in charge but the unbeaten stretch has raised optimism around Old Trafford.
Despite the impressive run United have remained sixth since the first week of December but could go fifth if they beat Watford on Saturday (11 February) prior to Liverpool hosting Tottenham Hotspur at Anfield. Herrera believes it would be "special" to finish above the Merseysiders, who have not won in the league in 2017, and has a strong warning for their rivals.
"I cannot lie," Herrera said, according to The Independent. "For our fans it would be special to finish above them, but they are very good teams and I think it will be very tough. We believe in our qualities and we can do it, but we have to respect them as well because they are very good teams. Liverpool are not playing for another competition, so they will be very focused on the league."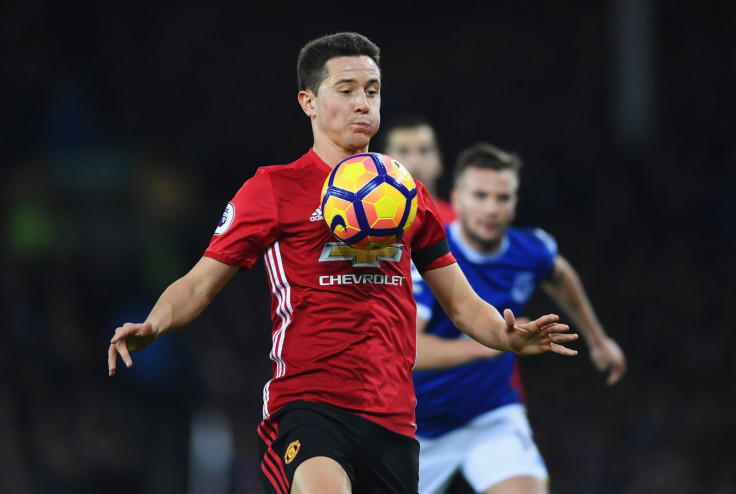 United reached the English League Cup final after seeing off Hull City over two legs, and are in the strong position in the FA Cup having drawn Championship strugglers Blackburn Rovers in the fifth round. Mourinho's side will also start their Europa League campaign against St Etienne next week, but Herrera insists the team are also concentrating on the league.
"Of course we have to be in the top four but we also have three titles to play," he added, as United prepare to play in three different competitions. "Last season was not our best season. We finished 5th but we won the FA Cup which is very good. This year we started with the Community Shield which is good for the club. Now it is time to get more trophies for the club. Three competitions to fight for and the Premier League we have to finish in the top four
"We're still alive in three competitions. When we are on the pitch you can recognise a big team playing. OK, sometimes we don't win but we are always the protagonist team, we are always getting more chances than the opponent. Almost always – I just remember Liverpool away was different, but most games if I am not wrong - we have had more possession than our opponents. Normally the best keeper of the opponent has been their best player, so that shows we are a big team. We are playing always attacking football and sooner or later the goals will come."