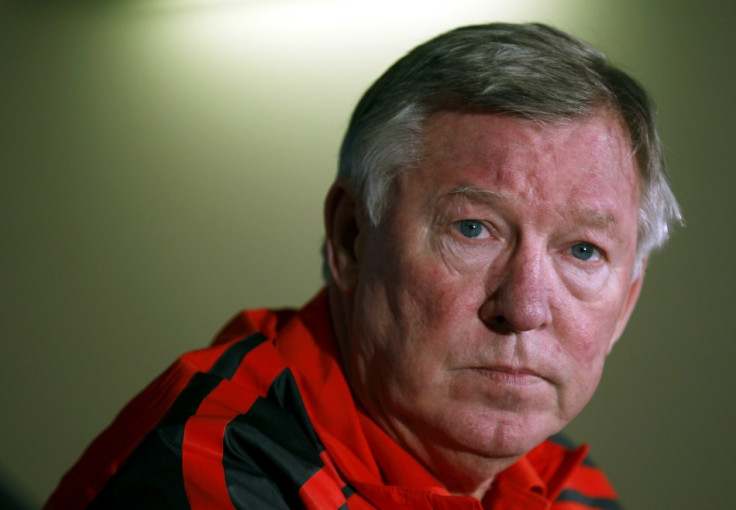 Manchester United manager Sir Alex Ferguson has stressed his number one priority this season will be to reclaim the Premier League title from rivals and defending champions Manchester City. Roberto Mancini's side shocked several people, including the Red Devils, when they lifted their first league title in 44 years, on the back of a dramatic 3-2 win over QPR in the final game the season. Sir Alex Ferguson was not a happy man back then and he is itching for revenge this season.
United will play pre-season friendlies in South Africa and China before kicking off domestic duties with a game against David Moyes and Everton on 20 August. They will be boosted by recovery of captain Nemanja Vidic (who has struggled with a knee injury) and Chris Smalling (groin injury) and Ferguson is confident his side can do well in this season.
"He [Smalling] is gradually progressing and I expect him to start the season," said Ferguson, according to The Sun.
"After the disappointment of last year we want to recover the title. We either win the title or come second, it's an important part of the history of our club over the last 20 years. We have to recover, as we've done many times. That's our target this year. Priority number one is to win the title back," the Guardian quoted the 70 year old Scotsman as saying.
Meanwhile, United's pre-season tour is set to be a gruelling one, with the team scheduled to play friendlies in Norway, Sweden and Germany, apart from China and South Africa.
Vidic's recovery aside, Ferguson will have to balance his squad to accommodate for the loss of Ryan Giggs, Tom Cleverly, David de Gea and Rafael da Silva, all of whom will miss some part of the season because they will represent their countries (Great Britian, Spain and Brazil) at London 2012 Olympics.
Ferguson also has a number of young players at his disposal, including Jesse Lingard and Robbie Brady - both have been included in the squad for the pre-season friendlies. Some of these youngsters have been compared to club legends David Beckham, Gary Neville and Paul Scholes.
"When I first started picking the young players, we played Port Vale in a League Cup game and an MP from Stoke protested to the government, saying we were cheating the public and they wanted their money back. Little did she know she was watching perhaps the greatest group of young players to come through at a football club in England. The same applies here," said Ferguson, according to The Metro.