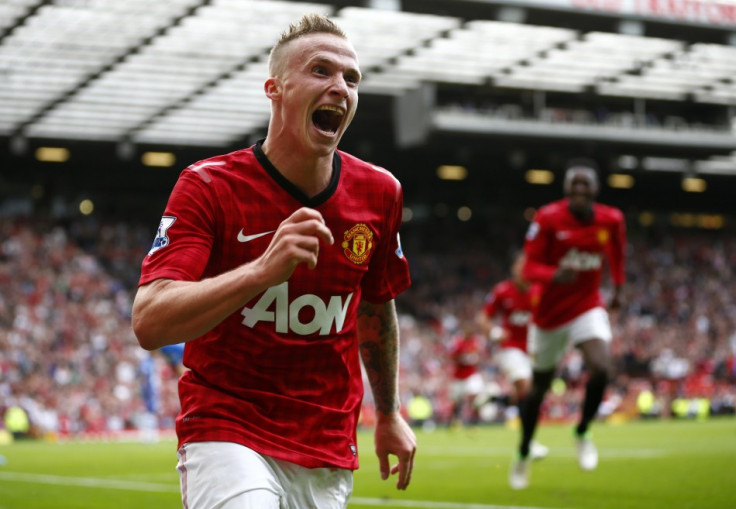 Manchester United defender Alexander Buttner has denied talk of a crisis unfolding at Old Trafford, urging supporters to put their trust in the players.
David Moyes' side suffered their second straight Premier League loss as West Brom shocked the Premier League champions by claiming a 2-1 win at Old Trafford, a result that marked United's worst start to a league campaign in 24 years.
The United boss has found himself under severe scrutiny with his side already eight points off league leaders Arsenal having taken just seven points from the club's opening six games. Despite their tepid start to the campaign, Dutch full back Buttner has urged supporters not to panic, insisting the team must focus on winning every game to ensure a turnaround.
"I think we are not in crisis," Buttner was quoted as saying by United's official website. "We have lost three games but we have to focus in every game and we have to fight in every game to win.
"Of course the crowd wants to see Manchester United winning and the players as well. If we lose we aren't happy, we want to win as well and we have to fight in every way game to win.
"The season starts now and we can win many games. You have to trust the players and everyone. I think we can do this as a team and we're going to win games, I'm sure."
Moyes and his side will have their first opportunity to rectify the weekend's disappointment when they visit Shakhtar Donetsk in the Champions League. The potentially troublesome evening in Ukraine could be identified as a must win game given the early pressure on Moyes' shoulders but Buttner believes they mustn't dwell on their loss to the Baggies.
"Of course, it's very disappointing to lose the game, because we played a good game and won against Liverpool, now we lost at home against West Brom, so it's very disappointing for everyone.
"I think we missed too many chances. They scored the chances they got and I think it was difficult for us to score because they had all eleven players behind the ball. I think it was a very difficult game today and we have to focus on Wednesday's game."