Manchester United star Ander Herrera has hailed the appointment of Jose Mourinho's as a "unique opportunity" to continue his development at Old Trafford. The Spanish midfielder has admitted he is not surprised by the club's decision to part ways with Louis van Gaal, and is hoping David De Gea and Juan Mata stay at the Premier League giants next season amid speculations they may move away.
Herrera was recruited by the Dutch manager in the summer of 2014 after David Moyes failed to lure him away from Athletic Club Bilbao the previous summer. The 26-year-old is thus grateful to van Gaal for the chance to play at United but admits his dismissal is not a big surprise after United failed to reach the top four in the 2015-2016 campaign.
"Nowadays in football nothing surprises you. United have to fight for every title and when we don't do it there is an option (for to manager to be sacked). In many ways I think he has done a good job. I am grateful to him because he signed me and he has given me more than 70 appearances in, probably, the biggest club in the world," Herrera said to Marca.
"[Rumours about his future during the season] have not been a comfortable situation to deal with but we are professionals and have to get use to that. Van Gaal has remained strong. He never showed signs of giving up and, in the end, we won the FA Cup because we managed to remain united. Van Gaal is an honest guy and has always maintained United above all."
Herrera is ready for a new era under Mourinho. The Spaniard hailed his appointment and played down questions as to the former Chelsea boss' suitability to the appointment due to his defensive reputation.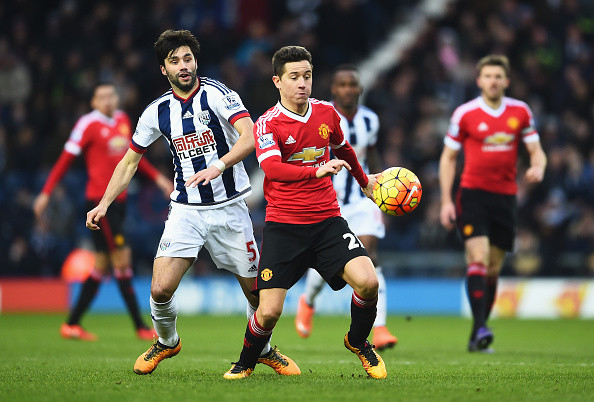 "Mou is the most successful manager (in the world) along with [Pep] Guardiola. He has won the league in four different countries and the Champions League with Inter and Porto. He made Chelsea champions in two separate spells... I take his arrival as a unique opportunity which I will try to squeeze to the maximum."
"[I have followed his clubs in recent seasons], especially last season when he won the Premier League at Chelsea. It makes me laugh people saying he is defensive. Chelsea played with Fabregas, Matic, Willian, Oscar, Hazard, Costa ... I think that's not being defensive. He is a very balanced manager, he does not like to be exposed, but his teams attack and score many goals."
Mourinho is expected to make an overhaul in the squad in a bid to bring that success to Old Trafford amid speculations linking De Gea and Mata with a summer move away from the club. It is reported that the keeper is on Real Madrid's radar while the playmaker could be shown the exit in a move similar to when the Portuguese parted ways with him at Chelsea. Herrera, however, hopes his two compatriots will stay one more season.
"There are always talks regarding [the future] of great players and they are great. Of course I would like to continue with them here because they are my friends and I'm very happy paying with them."