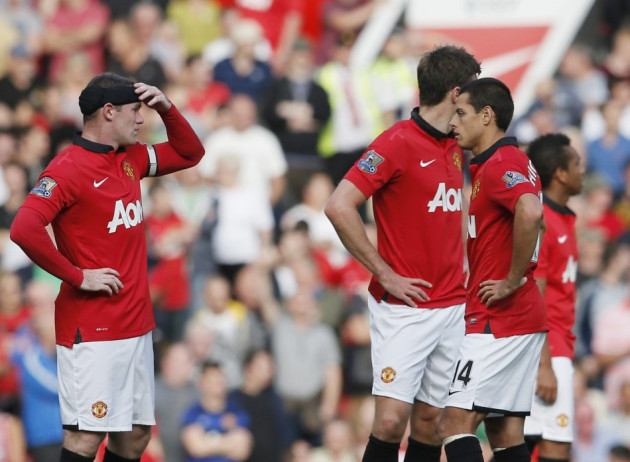 Manchester United midfielder Anderson believes that the club can recover from their slump in form if they work hard and force themselves to move on from what has been their toughest start to a season in 24 years.
United are currently 12th in the Premier League table and have taken just seven points from their first six games of the campaign. David Moyes recently admitted the side is lacking world class players needed to win the Champions League but with upcoming group stage games the side will be looking to recover from a shock home loss to West Brom at the weekend.
Moyes is under huge pressure to turn the season around after taking charge from Sir Alex Ferguson in the summer and Anderson believes that the squad need to work hard to show they are capable of coming out of their bad patch.
"It's hard because you don't want to lose," he said, according to Manchester Evening News. "We've lost three points at home - it's difficult. But now we have to look ahead to Europe and think about the Champions League game.
"We'll still be trying to win the League and the Champions League, everything. We have character here at Manchester United.
"We are a big club, we have big players here. Everyone knows the situation is not easy but we just have to think about the next game now.
"It's still early in both the league and Champions League. You have to train hard now and win the next game."
United face Shakhtar Donetsk away this week in the Champions League before taking on Sunderland at the weekend, where they will hope to get back to winning ways against a side who sit bottom of the table and without a permanent manager.