Antoine Griezmann has been urged to consider a move to Manchester United in the summer in order to enhance his commercial value and become as big a brand as compatriot Paul Pogba.
The Red Devils midfielder is considered to be the biggest shirt seller in world football at the moment and Esteve Calzada — CEO of Prime Time Sport — believes the Atletico Madrid midfielder can rival his France international teammate.
Griezmann has established himself as one of the hottest properties in Europe with his exploits for the Spanish capital club in recent seasons. He has been heavily linked with a move to United in the summer, with reports suggesting he is Jose Mourinho's priority target.
The 25-year-old has indicated that he is happy to remain in Madrid while airing concerns about life off the pitch in England. The agent, who was the chief commercial and marketing officer at Nou Camp, however, is adamant that Griezmann can achieve global stardom if he moves to the Old Trafford club in the future.
Calzada believes the UK market is bigger than Spain even though Barcelona and Real Madrid have established themselves among the top three clubs in the world. Griezmann is likely to be offered the iconic number seven shirt if he moves to United, but the Prime Time Sport chief believes that it is just a small part of what will make him a global star in the commercial space.
"Playing in the UK is always more lucrative, as the market is bigger than the Spanish market. Griezmann has a large collection of brands, which is very remarkable considering he is not playing for any of the really top teams," Calzade said, as quoted by the Manchester Evening News.
"Atletico are a big team, but they are not Barcelona or Real Madrid or Manchester United. We have seen the impact Pogba has created (since joining United).
"I am being told that he is the number one shirt seller in the world. So with Griezmann probably something similar could happen," the CEO of Prime Time Sport explained.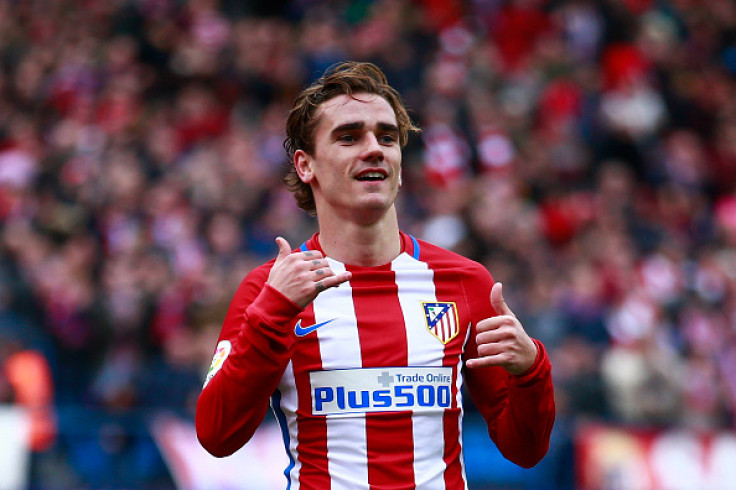 "That is an iconic number, which helps. But it is just one nice thing in the picture. As long as you are a United regular, in the team, you are gonna be big."