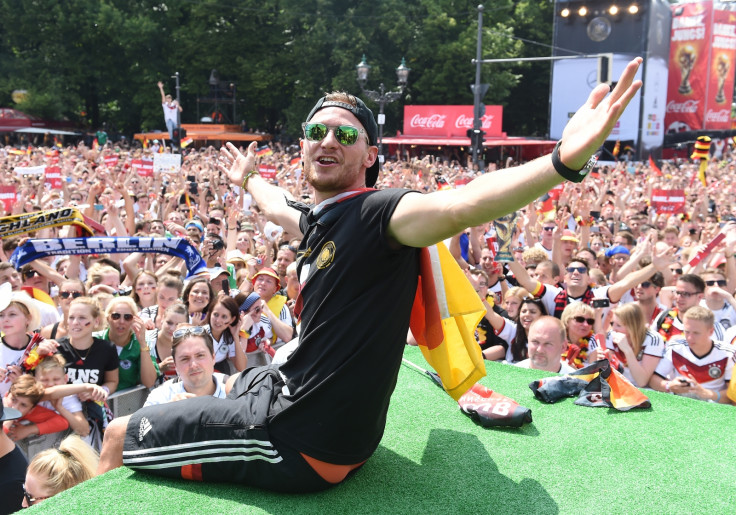 Manchester United and Arsenal are set to battle for Schalke defender Benedikt Howedes in the summer, according to the Mirror.
The World Cup winner has been in brilliant form this season and his versatility has caught the eye of many a club, with the player capable of playing both at centre-back and as full-back. The defender is valued at £14m and he will be a major swoop for either team, who are short of defensive options.
Arsenal, in spite of having bought Gabriel Paulista from Villareal, have only three defenders at the back along with the 20-year-old Calum Chambers, who is still not up to pace with the Premier League.
With Per Mertesacker and Laurent Koscielny ageing fast, they need reinforcements to add some much needed competition at the back and eventually take over.
Howedes is a likely replacement for Mertesacker, who has reached 30 and has failed to deliver the same form he did last season.
The German has retired from international football, but has not had a moment's rest through a major part of the campaign, with Koscielny nursing an Achilles injury and the Gunners without any defensive backup.
Meanwhile, Louis van Gaal has reportedly made shoring up his defence his priority in the summer, with the Dutchman keeping tabs on the likes of Mats Hummels and Aymeric Laporte.
However, Howedes is on the top of Van Gaal's list of possible acquisitions for the summer owing to his versatility, and the former Bayern Munich manager is willing to pull out all the stops to buy this player.
It will be an interesting battle between the two Premier League rivals, especially with Arsenal's new found financial prowess, which should see them battle buck for buck with the Red Devils.
Meanwhile, the Gunners are currently fifth in the league table, one point behind third placed United and have a crucial game against Tottenham Hotspur at White Hart Lane scheduled for the weekend.