This is easily one of the most awaited pre-season games of the season - Catalan giants Barcelona take on English behemoths Manchester United in a pre-season friendly at Gothenburg in Sweden.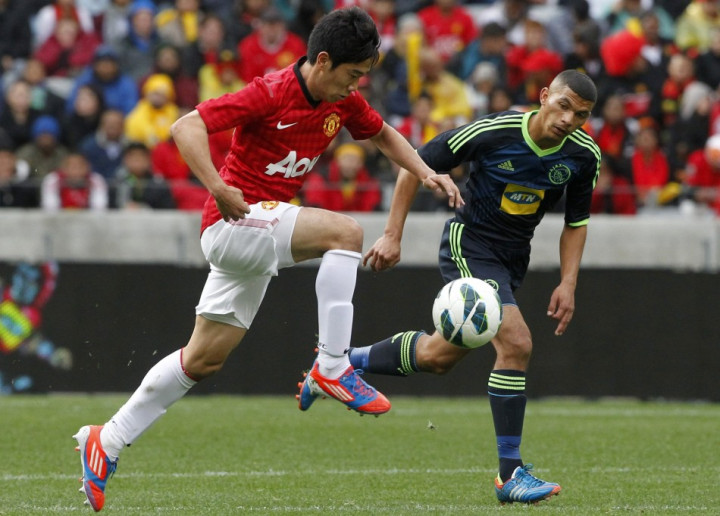 Overview
United have not had occasion to play Barcelona often in recent times; the last competitive game was the Champions League final in 2010 that saw Pep Guardiola's (former manager) team win 3-1 at Wembley. Sir Alex Ferguson's boys do have problems against the slick passing of the Catalans... but then again, who doesn't?
The last time these two sides met, however, was in a pre-season friendly similar to this one, held in Washington DC in the US. On that day Michael Owen's 76th minute strike gave the Red Devils a 2-1 win. Unfortunately for them there will be no Owen this season, the club having released the striker from his contract earlier in the summer. Instead, Ferguson will field the new face of Shinji Kagawa as he tries to rebuild his team and retake domestic glory from local rivals Manchester City.
The Catalans, who have established their claims as the world's best football club, both in terms of sheer talent and trophies won, went through a lean period last year, failing to win either the Spanish or the Champions League. They also faced a shock when Guardiola announced he was resigning from his post and embarking on a sabbatical. The coaching has now been entrusted to Guardiola's former lieutenant, Tito Vilanova.
Both teams have commenced pre-season training with gusto, as they hope to recover from the disappointments of last season.
Pre-Season Form
United are in decent form going into this match, having won two of four friendlies so far and conceding just the one goal. However, fitness levels in the Premier League club's camp are not up to scratch and that will need to be addressed before the season starts on 18 August (20 August for United).
Barcelona, meanwhile, have had a spectacular pre-season. They are unbeaten so far and have registered 8-0 wins over Moroccan side Raja Casablanca and a penalty victory over French big spenders Paris St Germain (PSG).
New Signings
Both teams have been relatively quiet in the transfer market this summer. The few signings suggest, however, differing priorities.
United seem to be keen on strengthening their attacking options, with Japanese international Kagawa from Borussia Dortmund and Nick Powell, a teenager from Crewe Alexandra, brought in to provide alternatives and cover for the likes of Wayne Rooney, Javier Hernandez, Ashley Young, Nani and the rest of the club's forward line. United have also been linked with both Lucas Moura and Robin van Persie.
Barcelona will be aware of the need to reinforce defensive options. They have signed Spanish international Jordi Alba as long-term replacement for Frenchman Eric Abidal and have also been credited with an interest in Arsenal's Alex Song. The Cameroonian is touted as replacement for Ivorian Seydou Keita, who left the club this summer.
Players to Watch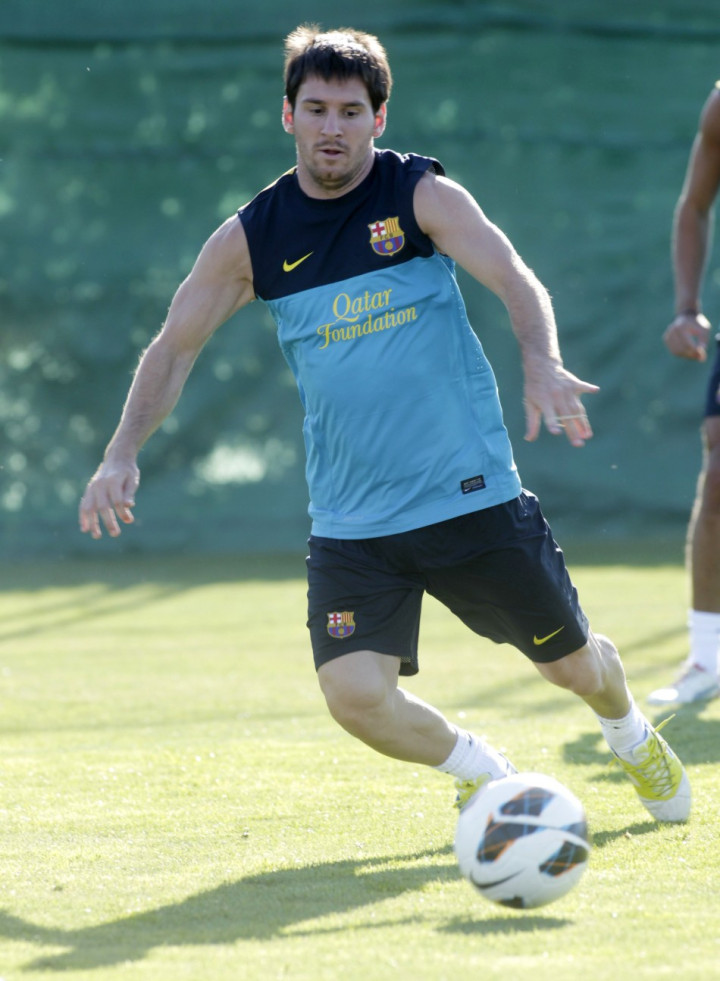 Lionel Messi: The three time Ballon d'Or winner has been in blistering form so far this season, with four goals in his last two games. Additionally, he tends to be a threat to the United defence, having scored against them in both recent competitive defeats.
Nemanja Vidic: The fact United failed to defend their Premier League title has been laid to rest at the feet of Serbian defender Nemanja Vidic's injury, which kept him off the field for the better part of eight months. The Serbian is considered one of the best centre backs in the world and his presence in United's back four could mean Messi and co. may not have so free a hand as they would otherwise like to. However, Vidic is certain to be physically unfit for the rigours of taking on the Argentinean and the Red Devils' season may well depend on how quickly the defender is able to get back up to speed.
Probable Line-up
Barcelona (4-3-3): Valdes; Alves, Pique, Puyol, Planas; Xavi, Busquets, Fabregas; Sanchez, Messi, Afellay
Manchester United (4-4-2): De Gea; Valencia, Ferdinand, Vidic, Evra; Nani, Scholes, Carrick, Young; Welbeck, Rooney
Watch Online
The match will be telecast live at 7 pm BST on the Manchester United television channel (MUTV) and live coverage can also be accessed at the club's official Web site.