Manchester United boost in keeping David de Gea as Iker Casillas rules out Real Madrid exit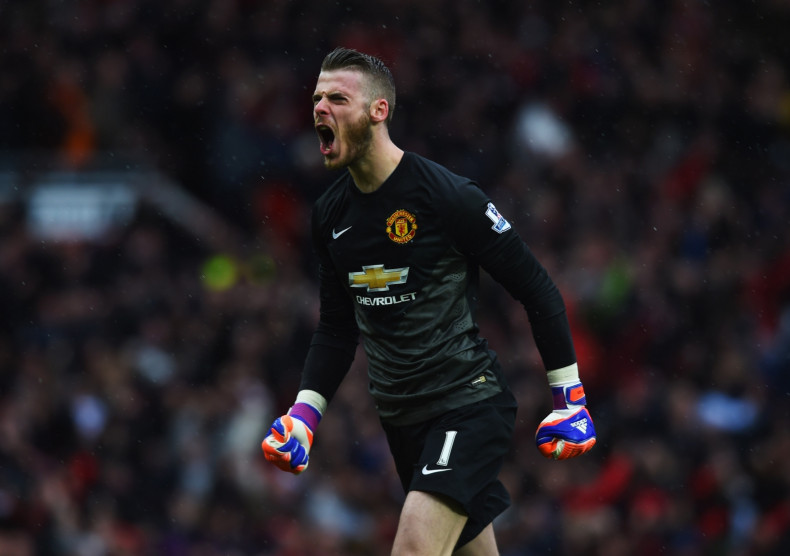 Manchester United's hopes of keeping David de Gea from the clutches of Real Madrid have received a massive boost after Iker Casillas declared his intention to remain at the club until at least the end of his contract in 2017.
The 33-year-old's future at the Bernabeu is understood to be key to Real's continued pursuit of De Gea, with the club unwilling to pursue a deal for the Premier League stopper until Casillas has left the 10-time European champions.
De Gea is yet to agree a new contract with United despite his current deal expiring in the summer of 2016 and the 24-year-old continues to be linked with a return to the Spanish capital.
But those attempts to return to his homeland in the immediate future appear to be in tatters after Casillas confirmed his desire to remain at Real until at least the end of his current contract in two years' time.
"I want to stay until 2017, when my contract ends," he told AS after the goalless Champions League last-16 first-leg draw with Atletico Madrid. "I want to end my career at Real Madrid."
The comments follow Real boss Carlo Ancelotti stating the club were equally keen to keep Casillas, who has been in the club's senior side since 1999.
"Iker was very clear, he wants to stay," he said. "We want him to. I want him to. He doesn't need protection. Iker has broad shoulders and is a great professional. It is just different for goalkeepers because, unless there is an injury to the other keeper, they are not able to enter the game.
"There are other players who can come on for 15 minutes or 30 seconds and make a difference in a match."
Manchester United can kick on if De Gea stays
Such news is a major boost to United's hopes of following up their improvement this term under manager Louis van Gaal, with a genuine bid for the Premier League title next season.
De Gea has been United's outstanding player this term, keeping the club in the hunt for a top-four place early in the campaign with a series of man-of-the-match performances prior to the club's recent six-game winning run.
Former United defender Gary Neville says the club must do everything in their power to keep De Gea, or risk undoing all their good work under Van Gaal.
"United need to try and keep him," Neville told Sky Sports. "If they're not going to keep him, there's only one club you can think of that is going to come in for him [Real Madrid]. United have got to take someone off them.
"He has settled down now and is performing fantastically well. He's been the best player for United all season, and he's a candidate for player of the season. When this club - and any club for that matter - don't have the goalkeeping position settled, it creates anxiety and nervousness all the way through the team."