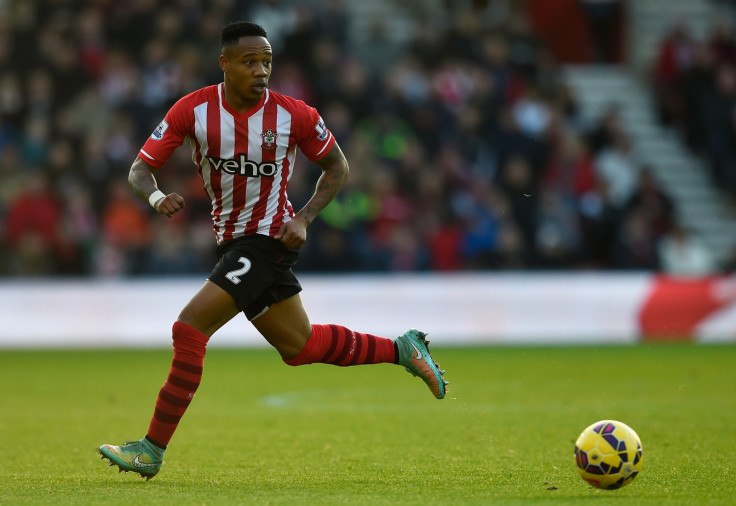 Manchester United have reportedly handed a massive boost in signing Nathaniel Clyne as Southampton are already looking for a replacement for the defender.
The 23-year-old will have one year left on his contract at the end of the season. The right-back is set to reject a new deal as he has set his heart on making a switch to Old Trafford this summer.
The Mirror reports that the Saints have set their sights on Manchester City defender Micah Richards to fill in the void after the potential departure of Clyne. Richards is on-loan at Fiorentina and is in the final six months of his contract with the Premier League giants.
Should City fail to hand the 26-year-old a new deal, Richards can leave the Etihad as a free agent. Southampton have identified the City defender as the player to replace Clyne at the South Coast club.
Richards will be available on a free transfer and a chance to return to the Premier League for the England international could tempt him to join Southampton. Richards moved to City from Oldham in 2001, before making it through the academy to make it to the first team.
If the defender leaves City as a free agent, it will be a massive blow for Oldham as they will not get any cut from the transfer if Richards is allowed to leave for nothing. The Saints could face competition in making any approach for Richards. Liverpool are also interested in signing the City right-back at the end of this campaign.
Brendan Rodgers is set to allow the Reds defender Glen Johnson leave Anfield on a free transfer. Richards is targeted as a replacement for the former Chelsea man and a move from the Merseyside club could be a blow for Southampton in making any move for the City player.
Should Southampton fail to land Richards, they will then turn their attention in signing AZ Alkmaar's right-back Mattias Johansson.
The Saints are set to lose Clyne, who is reportedly set to follow in the footsteps of Luke Shaw to swap Southampton for United. Louis van Gaal is keen to further strengthen his side for the next season and Clyne already tops his wishlist for the players in the right-back position.
With Southampton already preparing for Clyne's replacement, it is getting more and more evident that their defender is set for a summer departure and United are look like a more realistic destination.