Manchester United manager Jose Mourinho has insisted his touchline ban made no difference to the Reds' 3-1 win against Swansea City at the Liberty Stadium. The 53-year-old coach was forced to watch from the stands as his United side won their first Premier League match in five games courtesy of a Paul Pogba volley and a brace from Zlatan Ibrahimovic.
Mourinho's one-match touchline ban came after he accepted two Football Association misconduct charges. But the controversial Portuguese said his punishment made no difference to the game.
"I did what I do," the United manager said of the situation, according to talkSPORT. "I made the changes, sent a message when something needs to be told to the team, and I was in the dressing room before the game and at half-time.
"One thing is the suspension that stops the manager to communicate, that is a problem. Another thing is the suspension when the manager can communicate with the team, see the team and speak to the assistants on the bench. So in this case it was not a problem."
The game in south Wales saw Ibrahimovic, 35, end his much-discussed Premier League goal drought, which stretched back to the Manchester derby on September 10. But Mourinho insisted United's top-goalscorer never doubted himself during his lean patch.
"He is not a player who lacks confidence," the United boss said. "I used to say that a striker that does not score goals and does nothing else is one player less.
"A striker that doesn't score goals but does everything else is a very important player for the team. He was not scoring goals but he was doing everything else. He was working defensively, in the build-up, in the development of the second phase of attack, in the assists.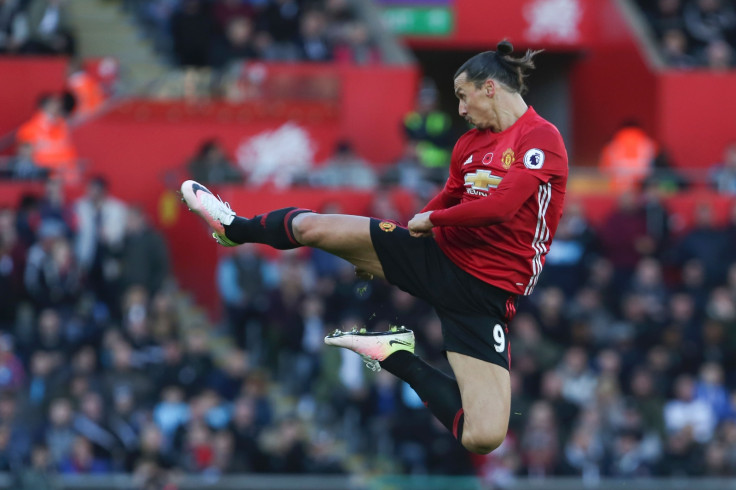 "He was contributing for the goalkeepers who play against us to be always the man of the match. So he was doing so many things I was not worried, but today we needed goals to win and he got it."