Manchester United manager Jose Mourinho has taken aim at the officials after Feyenoord claimed a famous victory in the Europa League group stage opener in Rotterdam. Tonny Vilhena scored the only goal after 78 minutes but only after Nicolai Jørgensen, who supplied the assist, escaped being given offside in the build-up.
Replays show the Denmark international was beyond Marcos Rojo has he ran in behind to cross for Vilhena, to leave Mourinho fuming with the officials. Nevertheless, playing in their first ever group match in Europe's second tier club competition the visitors produced a limp display which saw them fail to regularly threaten the Eredivisie leaders.
Mourinho made eight changes from the derby defeat to Manchester City, having omitted captain Wayne Rooney, Antonio Valencia and Luke Shaw from the travelling squad, with five players making their first starts of the campaign. But United were unable to muster a performance of worth, yet Mourinho was more intent on pointing the blame at the officials.
"Of course I am unhappy especially we lose the game in exactly the moment we don't deserve to lose," he told BT Sport. "In the second half the game was in my opinion even. In the second half we were always in control. We were trying to win, they were trying not to lose.
"It was in that moment that we were pushing and we were feeling that they were collapsing because they were starting to feel a bit in trouble. It is in that moment where we lose the game and double unlucky because it is a clear offside. He doesn't look, he is offside.
"The second half was better than the first. We had more intensity in the second half. I think the first half was just 45 minutes where my players were feeling in control of the game but were not pushing to try. In the second half the situation was different, we brought different intensity to try to win and they defend with everything; a great crowd, a great spirit.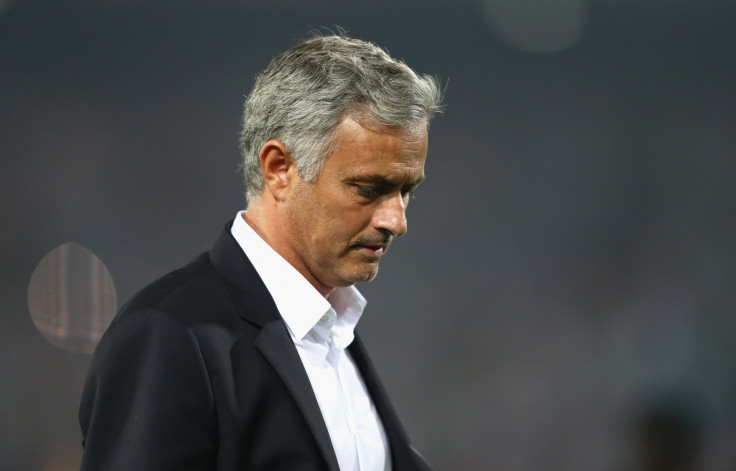 "We know that when Man United go to the Europa League we are going to be the team that everyone wants to play against, that everyone wants to fight to their limits which they did. They had luck on their side to score a goal in the last part of the game in the circumstances we know."
Matteo Darmian, Chris Smalling, Marcos Rojo, Morgan Schneiderlin and Marcus Rashford were named in a Mourinho starting eleven for the first time this term however they all failed to impressive the United coach. The former Chelsea and Real Madrid boss says a "normal" team will face Watford on Sunday [18 September] including the rested Valencia and Shaw.
"Some of the players were playing the first minute of the season; not many minutes for them," he added after United's fourth straight European defeat. "Obviously some played better than others but I cannot judge in one game. I have to understand that them [Feyenoord] playing with their best team week after week they have already six matches in competition against some of my guys who played their first minute. It is obvious that we left Valencia and Shaw for example back to play [against Watford] and to be fresh so we go back to a normal team without so many changes."