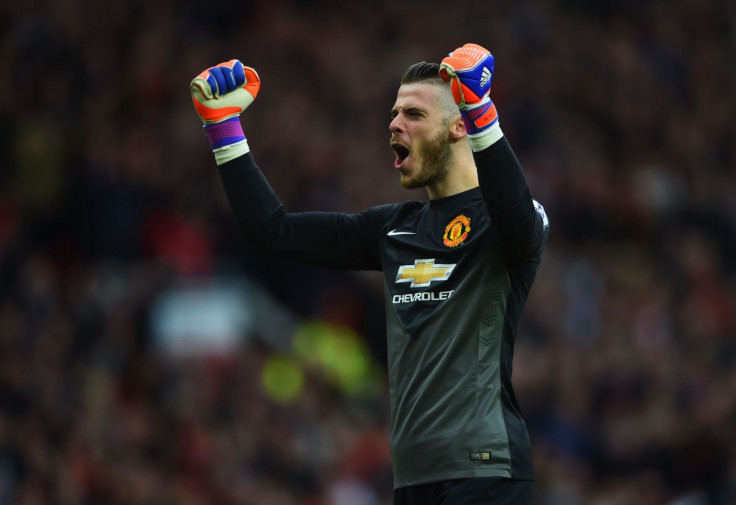 Manchester United manager Louis van Gaal says he is still keen on signing a new goalkeeper and a replacement for Angel di Maria before the summer transfer window closes.
Memphis Depay, Morgan Schneiderlin, Bastian Schweinsteiger, Matteo Darmian and Sergio Romero have all joined United's ranks since the end of the 2014-15 season but the club look likely to remain active as the new Premier League campaign begins.
The departure of Di Maria, who completed his £44m ($68.1m) move, a figure reported by BBC Sport, to Paris Saint-Germain on 6 August, has opened the door to a move for another wide player.
Van Gaal has confirmed he wants to sign a player to replace the Argentina international but also says a new goalkeeper could be a priority, after he told a press conference earlier that David de Gea is not in the right frame of mind to face Tottenhan Hotspur on 8 August amid his continued links with Real Madrid.
When asked if he was still on the lookout for players to play in two specific positions, he told MUTV: "Yes, because I have said that we need players with speed and creativity – Di Maria is a player like that and now he is gone, so we need that type of player.
"Of course we have problems still with the goalkeeper, so we need maybe two more players."
De Gea, United's player of the season from the last two years, will be left on the bench for his side's first game of the season, with his manager admitting there are issues with the goalkeeper.
"But David de Gea is not considered ready for action," Van Gaal told a press conference. "He shall not play, so I don't have any concerns. You know that we have problems with De Gea."
Barcelona's Pedro would appear poised to fill the void left by Di Maria with his move to United reportedly edging closer, according to the Daily Telegraph, who claim the Spaniard has been promised a first team role at Old Trafford.