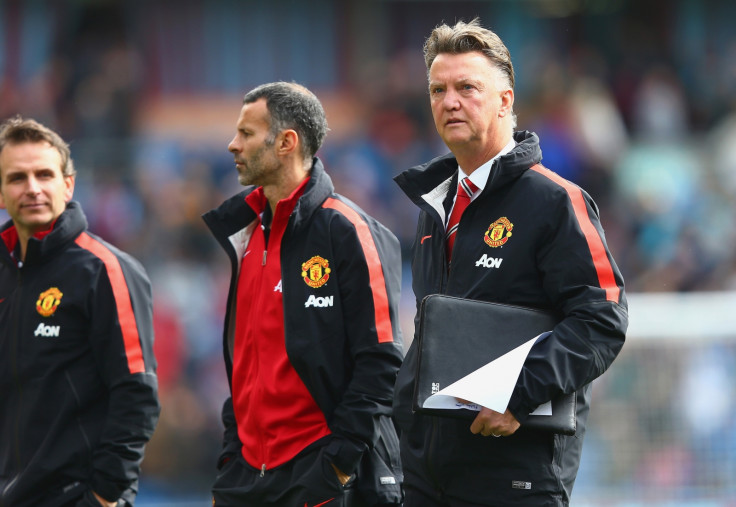 Manchester United manager Louis van Gaal has admitted his players "are still not comfortable" with his favoured 3-5-2 formation but suggests he will continue using the system in the coming games.
After another disappointing performance for United in the Premier League, in the 2-0 win against Queens Park Rangers on 17 January, many pundits and fans have questioned Van Gaal's decision to use three centre-backs.
The Dutch manager started the game at Loftus Road with the 3-5-2 formation but was forced to switch to 4-4-2 in the second half, following a goalless first 45 minutes, and he brought striker James Wilson on for defender Jonny Evans close to the hour mark.
Van Gaal has now admitted his players are yet to adapt to his favoured formation. He said: "They are still not comfortable [with 3-5-2]," he said, according to Sky Sports.
"That is very important that they are comfortable. I would like them to feel more comfortable. But we have to do our preparation in the season so we are doing a lot of things during the matches.
"But we have had a fantastic run of results except Southampton at home. Up to now, I am pleased and we are going in the right way."
Even though United managed to beat QPR, scoring two goals while playing in the 4-4-2 formation, Van Gaal has suggested he will use 3-5-2 in the FA Cup fourth-round tie against Cambridge United on Friday 23 January as he believes it allows the team to be more balanced.
"We have won more with 4-4-2 in a diamond, but when you analyse the game [against QPR] then we have twitched on the bench," he said.
"I have twitched because we were out of balance. All the matches when we play 4-4-2 like against West Ham United [when 10-man United scraped a 2-1 win], it was always twitching and I don't like it."
Meanwhile, the manager has once again claimed he does not care about the critics as he just wants the players to feel comfortable with his tactics.
"The discussion about the system is coming so ridiculous," Van Gaal said.
"I have to communicate with my players and observe my players and analyse my players and my team and my opponent and the quality of my opponent and then I have to make a decision with my staff.
"But I cannot hear or listen to what the media are writing or what other people are saying or writing. They are never at the training ground and not attending the meetings. My staff is attending the meetings and my players so I have to work with them and a board that believes in the manager and these players."