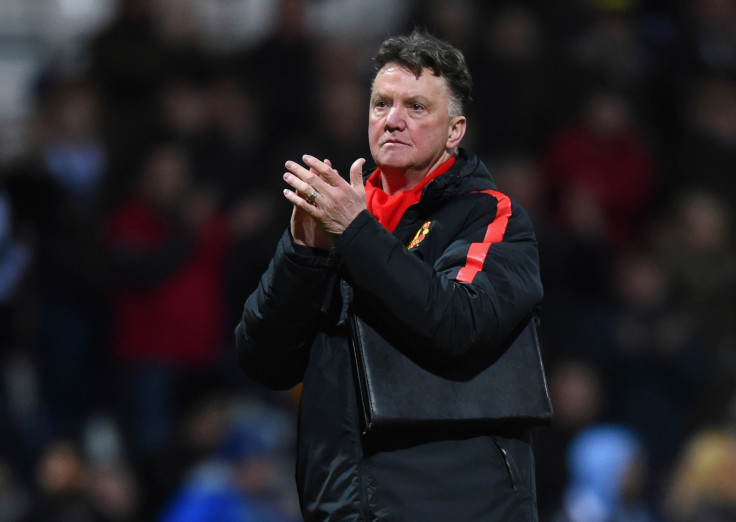 Manchester United manager Louis van Gaal is struggling to implement his preferred style during his first season at the club, according to compatriot Ronald de Boer.
Experienced Dutchman Van Gaal, who boasts a considerable reputation in club management following high-profile spells with the likes of Barcelona and Bayern Munich, first took the reigns at Old Trafford in July 2014 after guiding his country to a third-place finish at the World Cup but has so far endured mixed fortunes in the Premier League.
While Manchester United currently sit fourth in the top-flight and find themselves in the thick of the battle for Champions League qualification following a one-year absence from the competition, Van Gaal has drawn criticism from some quarters for his apparent tactical stubbornness and a rather insipid style of play that rarely seems to get the best out of his expensive array of attacking talent.
De Boer has obviously noticed the differences between Manchester United's current style and that usually favoured by Van Gaal but believes the 63-year-old is battling to impose his will on a squad that drastically under performed during the short-lived reign of predecessor David Moyes.
"Van Gaal is struggling a little bit at Manchester United," the former Ajax stalwart told Talksport. "Not with the amount of points he's got, but with his style. It's not the way he wants to play. He's fighting to get there. At the moment it's not the football that we are used to with Louis."
The 2-1 defeat to Swansea City on 21 February, a result that secured the Welsh outfit's first ever league double over their illustrious visitors, was only the club's second in 20 matches but was characterised by a concerning failure to create much by way of clear chances despite Manchester United monopolising possession after the break.
Marouane Fellaini's growing influence
One particular gripe supporters have with Van Gaal that was evident at the Liberty Stadium is his rather curious habit of relying too heavily on Marouane Fellaini. The Belgium international, who followed Moyes from Everton in 2013, struggled for form and fitness during his maiden campaign at United, yet his influence is growing rapidly to the point where he is often being utilised as the main focal point of a labouring attack at the expense of other more suitable options.
The form of two of the Premier League's most high-profile summer signings has also given cause for concern. Angel Di Maria became the most expensive signing in British football history when he joined Manchester United from Real Madrid, yet his form has dipped alarmingly of late, with the manner of his performances leading to strong criticism.
Monaco loanee Radamel Falcao has also looked a shadow of the player who once commanded the respect of every major club in Europe and it seems unlikely at this stage that a permanent deal will be agreed unless there is evidence of a dramatic improvement between now and the end of the season.