Sir Alex Ferguson's injury list has two new entries - Portuguese midfielder Nani and defender Jonny Evans. Both Manchester United players were forced off the field during the 1-3 Champions League group stage win at Braga.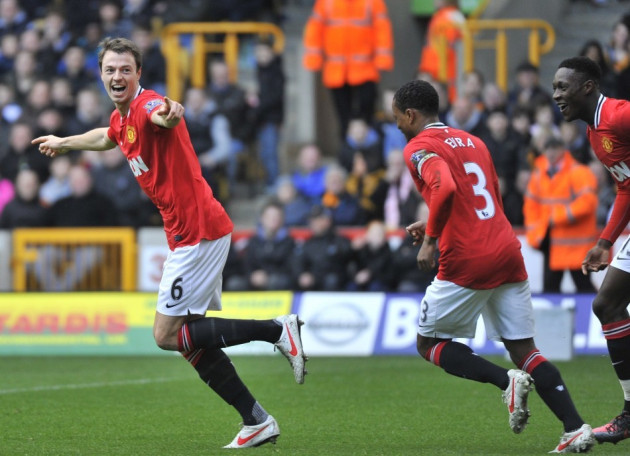 Ferguson needs to wait until United's medical staff evaluates the extent of the injuries to the two players. However, the club's Web site indicates neither injury, on preliminary observation, appears to be a very serious one. If true, the report will come as relief for Ferguson, who would have been dreading the thought of yet more injuries to first team players... and particularly defenders.
"Jonny felt his groin a little bit - I think it probably happened during the penalty incident. As a precaution we took him off quickly. With Nani I think it was probably just a lack of games and his hamstring started to tighten up, so we weren't taking any chances with that," the Red Devils' assistant manager, Mike Phelan, told manutd.com after the match.
Meanwhile, the good news is England defender Chris Smalling made his first start of the season after being sidelined since May due to a groin injury. The 22 year old centre back did have a minor scare when he required treatment early in the first half for a blow to the head but there were no signs of difficulty after that incident and Smalling managed to play for the full 90 minutes.
Phelan Happy at Progress to Next Round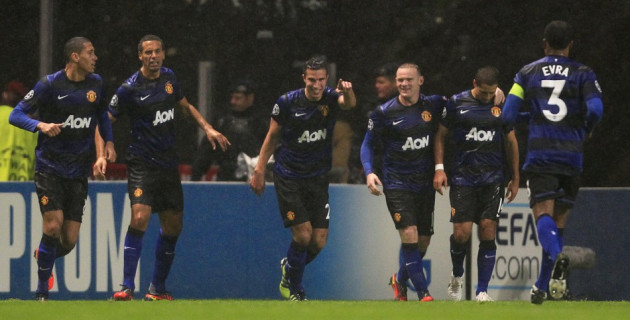 As for the match itself, a sensational 10-minute blitz of goals from Robin van Persie, Javier Hernandez and a penalty from Wayne Rooney gave the visitors at the Municipal Stadium in Braga a barely deserved win.
The hosts scored early in the second half through a penalty of their own - converted by Brazilian forward Alan (his fourth goal in the Champions League and third against United). Ferguson's side looked to dominate possession after that and did fashion some chances but it wasn't till summer signing van Persie scored in the 80th minute that even a draw seemed possible. England international Rooney netted a penalty (after missing one against Arsenal over the weekend) to put the visitors in the lead and Hernandez' injury time goal sealed all three unlikely points.
The result means United retain their 100 percent record in the group stages, with four wins from four games, and have now qualified for the knock-out stages.
"I think the players have done that tonight and now we can look forward to league football for a while and kick on in the Champions League when it matters. I think what we have discovered through all our games in Europe is that you can't take anything for granted," Phelan explained, adding, "I thought it was a difficult game, or we made it a difficult game tonight. We're thankful that we've got the points and now we're top of the group."
Incidentally, United are the only side to win all their matches as of now and the last time the club won the first four group games was back in 2007/08 - when they won five on the trot before drawing in Italy against Roma. That was also the season they last won the Champions League, beating Chelsea, via penalties, in Moscow.