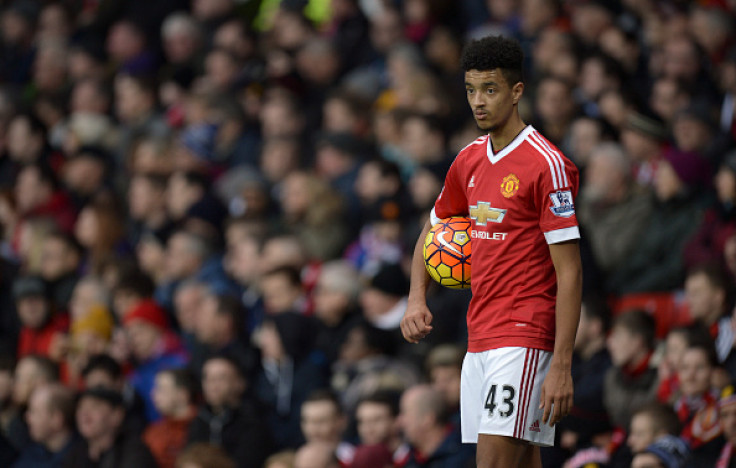 Former Manchester United defender Danny Higginbotham claims Cameron Borthwick-Jackson can challenge Luke Shaw for a place in the starting lineup, if he continues to impress for the Red Devils. The left-back came up through the ranks of Red Devils' youth setup and made his first team debut after replacing Marcos Rojo during his side's 2-0 victory over West Bromwich Albion in November.
Shaw suffered a double leg fracture in the Champions League tie against PSV Eindhoven last September and Louis van Gaal used Marcos Rojo, Ashley Young and Matteo Darmian in the left-back position, following Shaw's injury. The Argentine international and Young are at United's treatment room and injury to Antonio Valencia has forced the Dutchman to field Darmian in the right-back position.
The former Barcelona and Bayern Munich manager fielded Borthwick-Jackson in the full-back role and he impressed for United in their last three fixtures against Liverpool, Stoke City and Chelsea. Higginbotham is hopeful that Shaw could regain his earlier form when he makes a return from his injury.
"I think that is the aim [to challenge Shaw for a place in the starting XI]. Most clubs if they can, want to add two good players in one position," Higginbotham told IBTimes UK.
"Luke Shaw started the season magnificently. Obviously we have to wait and see how good he comes after his injury. Hopefully he comes back as good as before as he was really starting to show why Manchester United spent all that money for him.
"Borthwick-Jackson is getting his chance to establish himself and obviously when Shaw comes back, then it could be interesting cause there will be competition between them," he added.
Higginbotham on Shaw's chances of making it Euro 2016
According to the Manchester Evening News, Shaw is expected to return to first team in March, which could give him a chance to make it to Roy Hodgson's squad for the summer's European championship. However, Higginbotham suggests the former Southampton defender's chances of making it to Euro 2016 will depend on how he performs following his injury return.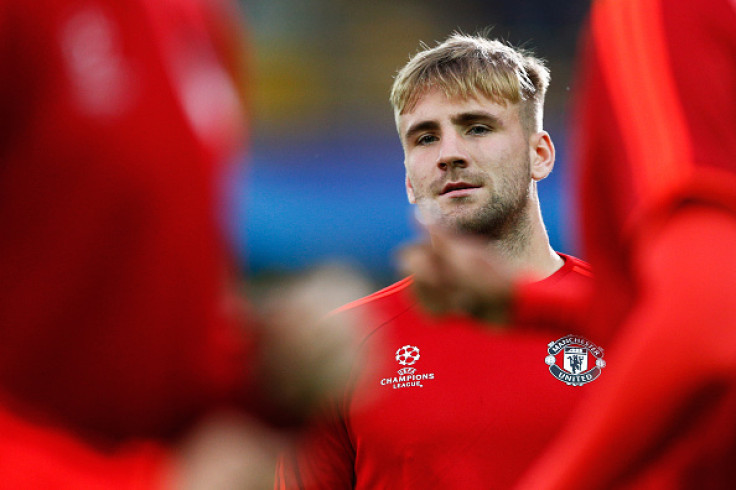 "It all depends really because the physios will decide when he is ready to come back. If he is back in March, that gives him a good few games then. It is up to his speed then cause coming back from such an injury will take a while to get back to the rhythm of how he was before," the ex-United defender explained.
"First and foremost, Shaw will be looking to get in Manchester United's playing XI. I think if he was involved in the Euro 2016, that will be amazing and I don't think that is something he will be concentrating on at the moment.
"He will be focusing on getting fit and back playing in order to challenge to get back in Manchester United's first team. Anything else as far as England is involved, Euro 2016 would be a massive bonus."
Van Gaal placed Shaw under an individual training and fitness regime last summer in order to end the injury woes he had in his debut season at Old Trafford. This forced him to sit out of the European U21 championship and when asked Higginbotham if United should suggest Hodgson to leave the left-back out of the national squad for the Euro's, he said: "His performance when he gets back with Manchester United will determine if he will go to the European championship."
"With him having such a long time out, I think for me it is going to be very difficult cause not only he has to get back into Manchester United's first team, but he has to gain his confidence back," the former defender added.