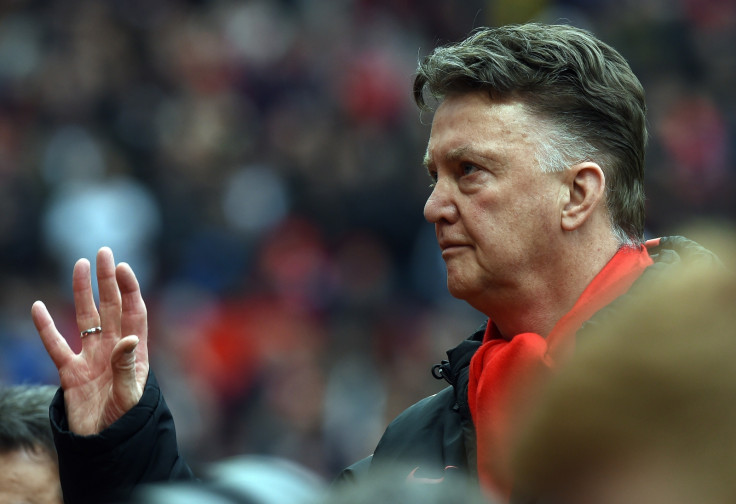 Louis van Gaal claims Manchester United can "make a big step" if his players cut down on giving away the ball.
Throughout the season, the 20-times English champions have lost the ball unnecessarily on several occasions. To reduce it, the players have been passing the ball back to goalkeeper David De Gea. This has created some frustration among a section of the United faithful.
The Dutchman has urged his players to cut down on back-passes to the former Atletico Madrid stopper. However, Van Gaal was quick to rubbish suggestions that United are nervous when they have the ball.
"What I think we can improve still is our unnecessary ball losses. When we can avoid too much ball losses unnecessarily then we make a big step," Van Gaal explained.
"Every player is at a different height of pressure and every player has to manage that pressure. You cannot generally say that it is a nervous team because maybe six or seven players are always playing arrogant and they need to be arrogant to play good and maybe another player has to be tense to play good.
"So you cannot say in general that the team is nervous. You can say about individual players that they are nervous, but then we have to talk about individual players and I don't talk about individual players.
"I agree with the fans that we don't have to use so much the goalkeeper because I have seen also moments where we can play a higher tempo without interfering with the goalkeeper. But the goalkeeper is also the 11th player for us.
"Of course it is more the English style of playing a match [to attack], but I think the fans have also enjoyed Manchester playing a position game, so it is always a mix of both," the former Netherlands manager added.
United travel to St James' Park to take on Newcastle United in the midweek league fixture. The Red Devils will be without the services of Robin van Persie and midfielder Michael Carrick is not likely to start, despite returning to full fitness.