Manchester United's highest ever goalscorer Wayne Rooney has made no guarantee over his future at Old Trafford, but has scorched suggestions he could leave the club for China at the end of the season. Reports before Christmas linked the England captain with a move to Guangzhou Evergrande Taobao or Beijing Guoan in the summer, after the 31-year-old had become a bit-part player under Jose Mourinho.
Rooney lost his place in the first team just five weeks into Mourinho's tenure at the club and has started just eight times in the Premier League this season. Nevertheless, his declining status at United has not prevented the Merseysider from surpassing Sir Bobby Charlton as the club's leading marksman; netting his 250<sup>th goal in the weekend draw at Stoke City.
The Mirror has however suggested Rooney could be offered a deal worth £700,000-a-week from the aforementioned Chinese Super League duo, making him the highest paid player in world football. Carlos Tevez signed a deal worth £615,000-a-week with Shanghai Shenhua earlier in the January window, but Rooney would surpass his former United team-mate if he agreed to move at the end of the 2016-17 season.
Formerly of Everton, Rooney is contracted to United until 2019 and has no plans to cut that deal short. The five-time Premier League winner wants to regain his place in Mourinho's team for now, but admits his career could take any path come the end of his current contract.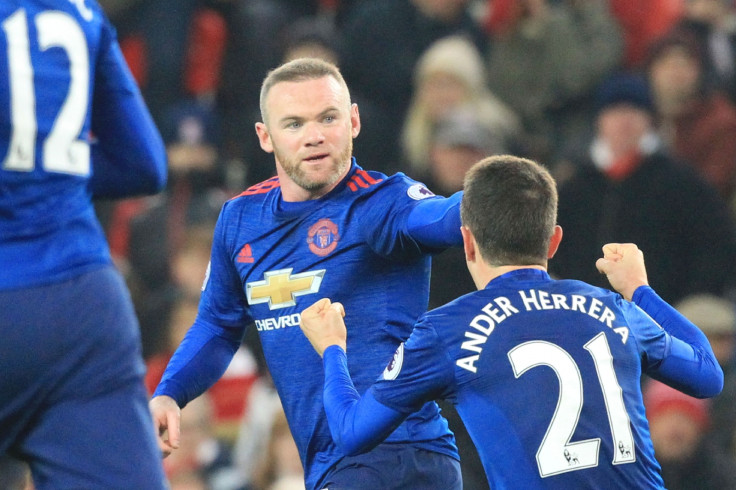 "I've been at the club for a long time," Rooney told Sky Sports, at a special Football Writers Association event in London to mark his career. "Football is a strange game, anything can happen and things can change very quickly. I'm happy at Manchester United, I've said before I want to play more games. I'm in a happy place personally. I've still got two years – a year with an option of another year – to go so we'll what happens after that."
Despite preferring Zlatan Ibrahimovic to lead the United attack this season, Mourinho admits Rooney will decide his future beyond the end of his contract. The Portuguese coach made the bold decision to drop him early in the campaign, but admits he will play no part in deciding his future.
"I don't know, it's up to him," he said, according to The Mirror. "I don't like to be critical of players who decide to go to China. It's their life, it's their organisation of their life, their organisation of their career. The money is huge. The experience can also be interesting.
"I know some of my colleagues think they are more important than they are and think they can interfere in the lives of other people, but I'm not that sort of guy. Everybody is responsible for their own life. I'm not critical with anyone. To be honest, in Wayne's case, I have no idea because he has never mentioned it to me."