Jose Mourinho has confirmed that both Sergio Romero and Wayne Rooney will make his starting line-up when Manchester United host Reading on Saturday (7 January), adding that Bastian Schweinsteiger also has a chance to start. The captain and Luke Shaw are back in contention in a fully fit squad after overcoming their respective injuries, while Eric Bailly is the only player unavailable for Mourinho due to his international commitments with Ivory Coast at the Africa Cup of Nations.
Rooney has missed Premier League wins over Sunderland, Middlesbrough and West Ham after suffering a thigh injury in the preparation for the Boxing Day win over the Black Cats.
However, the captain returned to training earlier this week and Mourinho has confirmed that he and Sergio Romero will make his line-up as he prepares to make wholesale changes to the side that beat the Hammers on Monday (2 January).
Schweinsteiger, meanwhile, could also make Mourinho's midfield after the boss confirmed that the Germany international will not leave the club during the current transfer window.
"He's selected again, so he can start, he can be on the bench, but he's an option for us. I think that's the best way to describe [him]," Mourinho confirmed in the press conference. "For many months he wasn't an option; we made that decision. When we brought him back in the first couple of weeks, he was not an option; he was obviously not ready to compete. Since then, he's been working very well and never an injury – he was ill last week, but never an injury. His body is fine, he's training very well and he's ready."
He added: "Again, my approach, which I think is the right one from the human point of view, is that if the player is not playing, I cannot stop him to leave – if the offer is right. Bastian played for us some minutes against West Ham and no more than that, but he wants to stay, he is staying and he is an option.
"Because he's an option, he's selected for tomorrow, he was selected for Crystal Palace and he was selected for Middlesbrough. He's an option, he's waiting for a chance to play and I think January is a good month for that, with so many matches."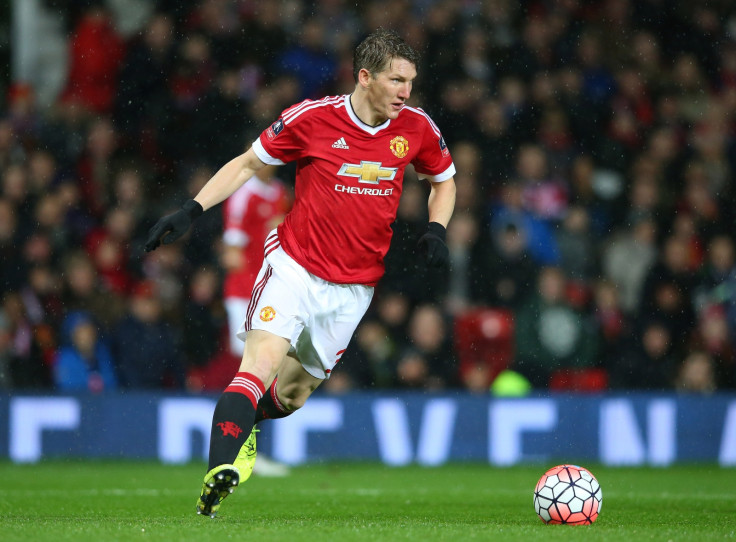 Shaw has not played a game since November but Mourinho confirmed that the left-back is also back available to face Reading.
"There are zero injuries," the manager told MUTV. "Zero injuries! We have 27 players and zero injuries. During the season, we have never had big, big problems with that. We had the normal amount of injuries that happen all the time but, in this moment, we have zero. We have every player available apart from Bailly, who is in the African cup."
This way Mourinho plans to rotate his squad but warned his side against taking anything for granted after pointing out that Jaap Stam's side are better than some Premier League clubs, being currently in the third position of the Championship.
"Yes, we have to rest players. Some players, they need a little rest. Many players, they need to play. Many players deserve to play. I trust them all. I know that, if I change three or four players in the team, some people will say there is a risk. Some people will say we do that because it is a Championship team but Reading is better than some Premier League teams.
"The risk is only if we face the game with the wrong attitude, with the wrong frame of mind. If the players go into the game feeling the responsibility and the desire that they are showing match after match, then we have a good chance to win, even if we give some players a rest and some others a chance."