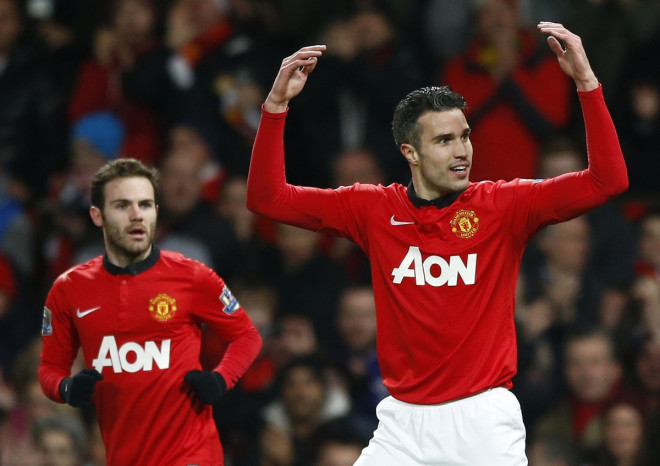 Manchester United are planning a massive summer clear-out to avoid another season to forget and according to Italian reports are considering parting with Robin Van Persie, as the striker is unhappy at Old Trafford with Juventus, Monaco and Chelsea ready to temp David Moyes's side with a lucrative offer.
The Premier League holders signed Van Persie in summer 2012 after paying £24m to Arsenal and he was a key player in his debut campaign, scoring 26 domestic league goals.
However, the Dutch international has struggled this campaign with a number of minor injuries that has seeing him missing 11 Premier League games.
According to Italian newspaper TuttoMercato, United official's are planning a huge overhaul in the summer and they are considering selling Van Persie to recoup a lucrative amount of money to invest in new additions. - with Edinson Cavani and Diego Costa linked with the club despite Wayne Rooney's recent contract renewal.
Furthermore, Italian reports add that Van Persie, who left Arsenal to fight for titles, is not happy at all in Manchester with the team are seventh in the table and 18 points off leaders Chelsea.
Despite a number of injuries, Van Persie has scored 11 goals in sixteen Premier League appearances and his profile around Europe remains intact.
TuttoMercato reports that should United finally decide to part with him Juventus will be keen on his signing, after they failed to secure his services from Arsenal two seasons ago. Meanwhile, Monaco and Chelsea may also join the race for his signature.
Last December, reports suggest that the 30-year-old striker was considering handing in the transfer request to David Moyes while he recently expressed his frustration about United's form, criticising his own team-mates after their Champions League 2-0 defeat against Olympiakos.
"Our fellow players are sometimes occupying the spaces I want to play in. And when I see that, it makes it difficult for me to come to those spaces as well. So that forces me to adjust my runs, based on the position of my fellow players. And, unfortunately, they are often playing in my zones. I think that's a shame."