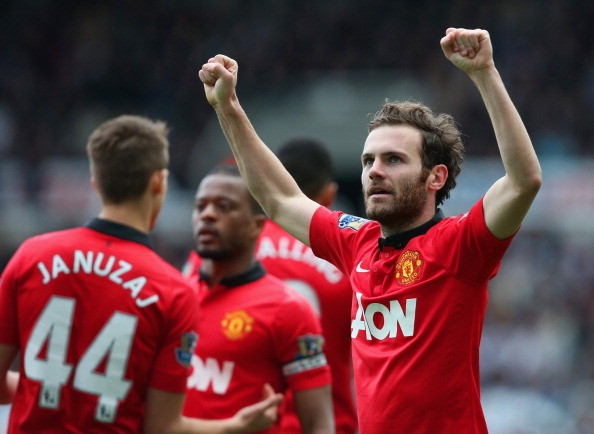 Manchester United manager Louis Van Gaal is reportedly set to allow Juan Mata to leave the club for Barcelona just six months after making a £37.1m move to Old Trafford from Chelsea.
Van Gaal will take charge of United after he takes Holland to the 2014 Brazil World Cup but the Dutchman has confirmed he is already be looking at potential targets for the transfer window as well as which players will be set to leave the club in the coming months.
While Mata would be an asset to any side Van Gaal reportedly prefers the idea of having Germany midfielder Bastian Schweinsteiger, which would leave the Spaniard once again fighting for game time much like he did at Chelsea.
And AS reports that Barcelona are willing to bring Mata in as a replacement for the outgoing Cesc Fabregas, who has fallen out of favour with the side in recent months as they suffered their first season in six years without a major trophy.
United are certainly set for a shake up when Van Gaal comes into the fray, with the former Barcelona and Bayern Munich manager well known for making big cuts where necessary and not letting big names take over the dressing room.
Patrice Evra has signed a new deal with the club but Rio Ferdinand has been shown the door, and while the club are currently hoping to sign Luke Shaw from Southampton, it would seem that their midfield needs a lot of work over the summer if they hope to get back into the mix for trophies.
When Mata joined United in January the 26-year-old was billed for big things at the club as they sat outside the top four in David Moyes' first season in charge.
But he didn't have the impact many had hoped for, although his performances were positive for a club which looked completely different from the title winners of the 2012-13 season.
United will go a season without any European football as a result of their disappointing campaign under Moyes and Mata might be tempted by the prospect of joining his national teammates in Spain and challenging for trophies across the board immediately.