Cristiano Ronaldo says he isn't concerned with being linked to clubs the likes of Manchester United and Chelsea, with the Real Madrid star insisting that he's happy in Spain as he continues to go from strength to strength in the record books.
Ronaldo made the move from United to Madrid in 2009, for a record breaking transfer fee topping £80 million.
Since then, he has continued to be the game changer many United fans came to see the forward as in his time at Old Trafford, and Ronaldo insists he has no plans to move again, even if he continues to be linked to his old club and Premier League big-spenders Chelsea.
"I play for the passion I have for football and for the love of the teams I represent," he told France Football. "If I played for money, I would be at another club.
"All players love it when teams like Paris Saint-Germain, Manchester United or Chelsea are linked to about them.
"Moving is not something I am thinking about though. I am happy at Real Madrid and I want to stay here and win things.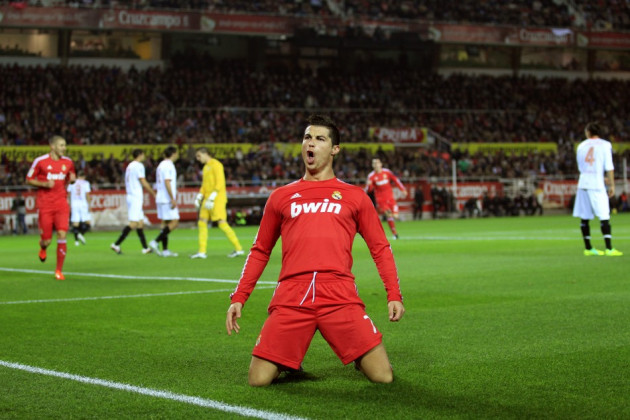 "What happens in the future is in the lap of the Gods. In life anything is possible and nothing is impossible, but for now I am not thinking about another club or a new contract."
Ronaldo has been connected to United and Chelsea on a few occasions this summer, particularly when he admitted to being unhappy at Madrid at the start of the season.
Meanwhile, the Portugal international has been nominated for the Ballon d'Or award, and looks to be favourite to win alongside rival Lionel Messi, who took the honour last year.
And in his usual manner, Ronaldo isn't concerned with looking arrogant as he insists he is the best candidate to take the individual trophy home.
"If I could I would for myself to win the Ballon d'Or," he explained.
"I am like I am and I am happy with that. To be humble is not good. In Portugal we say that to be too humble is vanity."