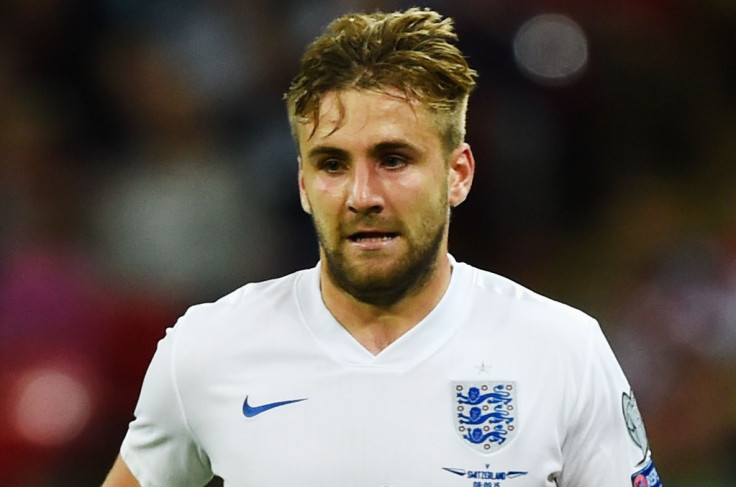 Luke Shaw is confident he has conquered both the mental and physical scars from the broken leg that forced the Manchester United full-back to miss eight months of last season, as well as the summer's European Championships. The 21-year-old suffered the career-threatening injury in a Champions League group match against PSV Eindhoven in September 2015 and only returned to competitive action in August.
A lengthy rehabilitation has seen Shaw rewarded with a starting place in Jose Mourinho's first team, and he has wasted little time in proving his fitness, playing every minute in the Premier League so far this term. Victories over Bournemouth, Southampton and Hull City have seen the 20-time English league champions set the pace domestically ahead of the Manchester derby on 10 September.
Having reclaimed a starting spot with United, Shaw's attention has turned to challenging for a place in the England team. The ex-Southampton man is ready to ride the tackles to achieve his ambition of leapfrogging Danny Rose in the pecking order, having overcome the demons that accompanied his horror injury last year.
"I don't mind answering questions about my leg," Shaw, who joined United in 2014 and has six senior England caps, said according to The Daily Telegraph. "I think sometimes people don't like talking about [injuries] but I'm not bothered. I wasn't bothered watching videos of it or pictures of my leg. That might sound a bit weird but I feel comfortable talking about it because now I feel stronger than ever. It doesn't faze me.
"Obviously I went through a bad time during the leg break but I came through that stronger as a person. At one point I didn't like looking at it, I think that's when I was in the [hospital] bed. But it really does not bother me... I know it sounds weird. At first I did start thinking 'Am I really like this?' but it's my leg.
"I want to be winning trophies, not just with United but with England as well. Of course, I don't want people to know me as the left-back who broke his leg when he was young. I want them to know me for how I play on the pitch and for how many trophies I hopefully win."