The Premier League, English club football's biggest prize, was inaugurated at the start of the 1992/3 season, since when only one club has consistently been near the top - Manchester United. The Red Devils won the first Premier League title and have repeated the achievement 11 times, meaning Sir Alex Ferguson's side have won 12 of 21 league titles on offer... a success rate unmatched by any club in a top European league.
The club have not been without challengers though, with Leeds United, Blackburn Rovers, Liverpool and Chelsea rising and falling over the years. Their most recent rivals, cross-town foes Manchester City, beat them to the title last season but 70-year-old Ferguson has no intention of giving up his Premier League crown for a second consecutive season or giving his latest arch-rivals any satisfaction at all.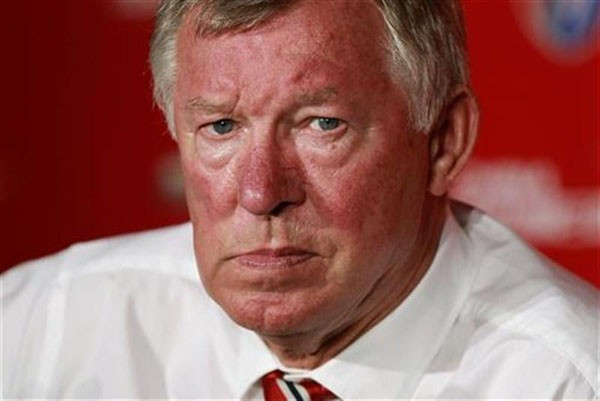 "Challenges are what we're made of. I've been lucky that, in my time here, I've been involved with great competitions against individual teams: Liverpool, Arsenal, Chelsea and now City. It's fantastic. There are no dull moments," Ferguson told the club's official website, adding, "At this club you can't enjoy losing to anyone. Let's be straight about that point."
"The consequence of losing a game here is always huge. We're either front page or back page and when we lose we're front page. You get used to that part but you still don't like losing, no matter who it's to," he stressed.
Ferguson also spoke on his rivalry with the Stamford Bridge club and, in particular, Chelsea's Russian billionaire owner Roman Abramovich. The London club transformed, almost overnight, into an English and European powerhouse.
"Chelsea did it and we recognised it immediately. What they did well was start seasons quickly. They had almost gone by the time we got to October. We couldn't play catch up with them - we never got near them. So we changed our programme in pre-season and made sure we started the season correctly. In that third season we did that and we won the league," he explained.
There was also the matter of the installation of Portuguese "Special/Only One" Jose Mourinho as the Blues' manager, which brought a unique challenge to bear on Old Trafford. For Ferguson was not really used to a rival manager who was as brash and confident as the man who led unfancied FC Porto to the Champions League crown.
Nevertheless, both Ferguson and Mourinho, now with Spanish champions Real Madrid, have always stressed they enjoy a good relationship. News the Scot met with his former rival when Madrid were in Manchester to play City in a Champions League group stage game, only fuelled rumours that the ex-Chelsea boss is likely to take charge at Old Trafford when Ferguson finally decides it's time to step down. In fact a Daily Mail report, from as far back as November last year, states the United boss has already informed the club's administration of his choice.

Meanwhile, for now, it is United's "noisy neighbours" who occupy the slot of title rivals. Roberto Mancini's men, backed by the immense wealth of the club's Middle Eastern owners, are similar in some respects to the Chelsea of Mourinho's days... in that they have the financial backing to bid for any player in the world... but the depth of history and rivalry between the blue and red sides of Manchester make this contest a bit different.
Sunday afternoon's derby between the two clubs, their 164th meeting, is likely to be another fascinating encounter.
"This season we've responded to by adding van Persie and Kagawa. Kagawa is on his way back now, but van Persie has been unbelievable. He's scored 13 goals already. His intelligence and maturity definitely bring an improvement to the attacking side of our game," Ferguson concluded.