Dimitar Berbatov has admitted he has been frustrated by his lack of opportunities for Manchester United, with the striker now considering moving elsewhere as he enters into the final 12 months of his deal with the club.
Sir Alex Ferguson has always insisted that Berbatov is an important part of the Red Devils' squad, and though the manager exercised a clause in the Bulgaria international's contract to keep him with the side for an extra 12 months, it would now appear that he did so to sell the star in the summer.
And Berbatov has revealed that he has felt particularly frustrated at United, after showing that he was worthy of a starting place on a number of occasions.
"My time at Manchester United is running out," he told bTV. "I no longer feel like a valuable part of this team.
"I think I did well in the few opportunities that I received. But I am a little frustrated by the way this happened, I do not think I deserved it."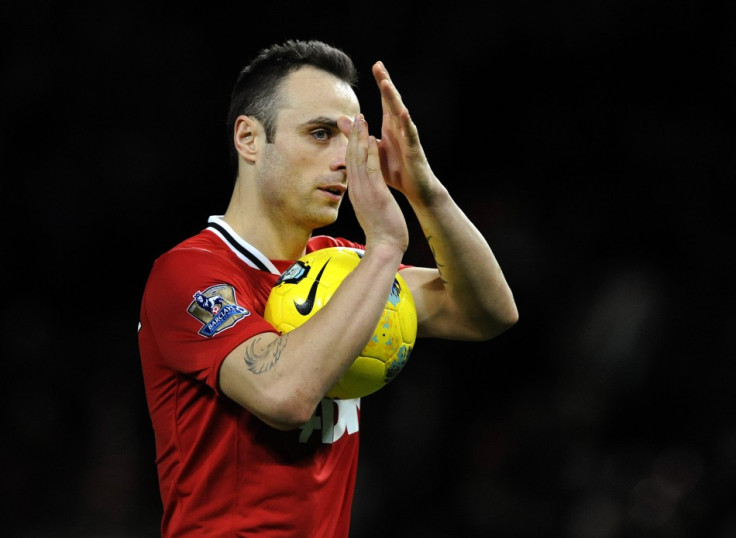 Berbatov believes that after his treatment this season, he has no choice but to leave United in search of a side that can give him first team opportunities.
"I've talked 10 times or even more with the manager and he always told me there would be a place for me in the team. But after that I continued to stay on the bench," he explained.
"But I have dignity and I stopped going to such meetings, it is clear that I'm leaving United. It's obvious that I have to leave.
"I'm looking for a new place now... I know I can still play at the highest level."
But in a bid to placate United fans who might be worried that he's headed to the side's biggest rivals, Berbatov insisted he wouldn't be making a move to Etihad Stadium under any circumstances.
"I would never join Man City, I am a loyal person after all," he said. "I had the opportunity to sign for City in the past, but I chose United."