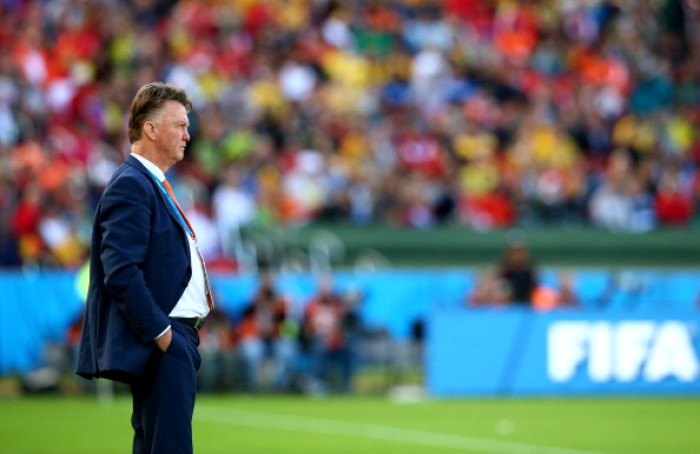 Manchester United could soon return to the summit of the Premier League now that they have a manager in the same mould as Sir Alex Ferguson.
That is the view of United defender Patrice Evra, who says Louis Van Gaal has echoes of former manager Sir Alex Ferguson.
The Dutch manager earned plaudits after re-shaping his national squad from his favoured 4-3-3 formation to a more defensive 5-3-2 to comprehensively defeat reigning world champions Spain 5-1 on Friday.
And Evra believes Van Gaal's authoritarian attitude will lend itself to silverware at Old Trafford.
"Van Gaal is a great coach," Evra said at a World Cup press conference. "And he enjoyed a good start in this World Cup. Robin [Van Persie] told me that he's a coach who likes discipline. That's good because I love discipline -- don't forget I played under Sir Alex Ferguson. He is a good choice for Manchester United."
His comments come as former player Ronald De Boer, who lifted the Champions League under Van Gaal with Ajax before following his boss to Barcelona, said players might find it difficult to adjust to his methods.
"I believe that, especially when you have patience, because he will get success because he's so determined to do well but also he has a great vision," current Ajax manager De Boer told MUTV.
"On his tactics, he will know the weak points of the opponents, and what the team needs, so he can really make a very strong team and a team that believes in each other.
"Sometimes it takes time to get that belief from the players, some will not accept that and will drop off, but when you have everybody together, believe me, you will have great success. I've seen so many coaches and he stands out so far ahead."
The Netherlands guaranteed their place in the knockout stages of the World Cup after the crushing 5-1 win against Spain and then edging out Australia in an entertaining five-goal thriller, with United's Robin Van Persie scoring three times.