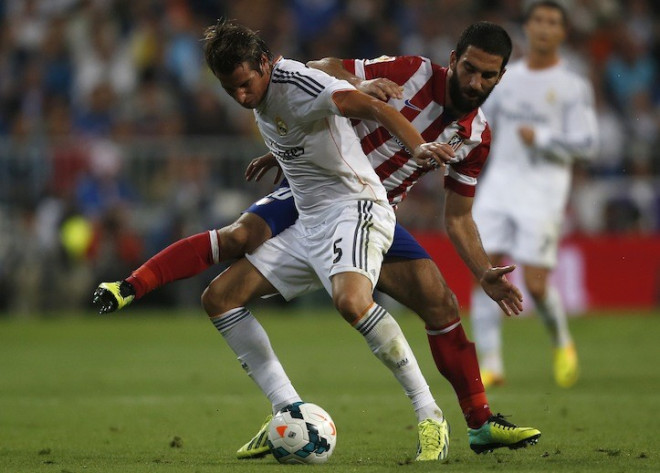 Manchester United target Fabio Coentrao is also on the radar of Juventus, according to Italian reports.
The Real Madrid left-back wants to leave the club, but as yet no-one has been prepared to match the €30m Real paid to Benfica for him in July 2011.
According to La Gazzetta dello Sport, Juventus director general Beppe Marotta took advantage of the Spain-Italy friendly at Madrid's Vicente Calderon stadium to meet Los Blancos boss Carlo Ancelotti.
Marotta could have asked for Angel Di Maria, Alvaro Morata and Coentrao, the player long coveted by United, while speculation suggests Real Madrid showed their interest in the midfielders Arturo Vidal and Paul Pogba.
However, Marotta recognised they had a "very cordial meeting with Real Madrid and Ancelotti. We talked about many things. If we talked about the transfer market I would not say it, but we have not done it."
Manchester United boss David Moyes has already tried to lure the 25-year-old. If he wishes to mount a fresh bid, he will have to pay a price which may seem prohibitive at Old Trafford when there are younger and cheaper alternatives available.
Meanwhile in Italy it is speculated that Juventus will change their system next season and both Coentrao and Di Maria would fit perfectly into a revamped 4-3-3. Morata's contract ends in 2015 and he is a favourite of Juventus Antonio Conte.
Thus far United have only offered €18m for Coentrao while Real Madrid, who aim to recover the maximum possible, will not let him go for less than €24m. In addition Ancelotti does not want to lose him because he is concerned about Marcelo's currently form.