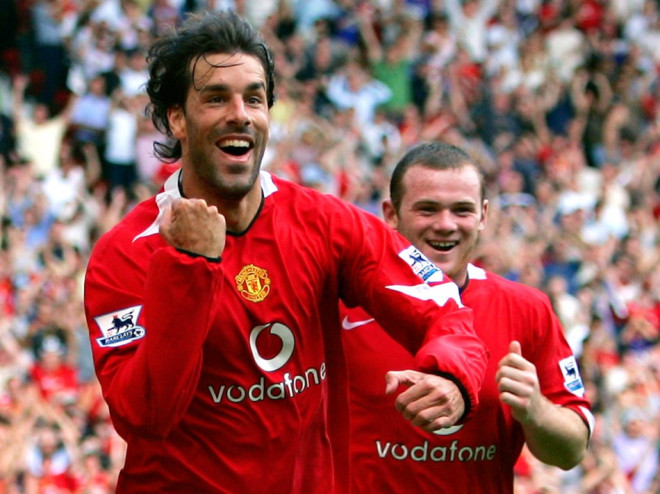 Former Manchester United stiker Ruud Van Nistelrooy has advised manager David Moyes to sign a striker next summer, claiming that either Edison Cavani and Radamel Falcao would be excellent additions to the current squad.
Van Nistelrooy spent five years playing with the Premier League champions, scoring 149 goals in 215 games and becoming a favourite of the supporters.
United are planning to make a huge clear-out next summer and when asked in an interview with French TV Canal+ about the rumours that recently linked Edison Cavani with United he said: "He is a very good player. He can be a great adittion
"But he recently signed for a very good team and he will not be cheap. Falcao is as another option, another good pure number nine to score goals."
"United already have Robin Van Persie and Rooney up front but I think that the team need more than two top strikers in the squad. They have Nani and Valencia than can put good crossers and another good finisher that can score 25, 30 goals a year can help them to be on the top of the Premier League again." Van Nistelrooy added.
Both Cavani and Falcao moved to the Ligue 1 last summer but French press has suggested a number of times that the Paris Saint Germain striker and the Monaco star are not happy in France and they will likely leave their sides at the end of the season.
Furthermore, the former Real Madrid forward, who recently retired, speaks about a possible Sir Alex Ferguson return to Old Trafford, claiming that Moyes needs more time to build a good time.
"I don't think Ferguson is going to return. He wants to give time to Moyes. This season, in worst case scenario they will not win a troply but the target is to build a team for the future, a team that can win Champions League and Premier Leagues. It's a new time".