Sir Alex Ferguson is probably still sipping champagne after sealing his 13th title win in 26 years at Manchester United and the manager has given some insight into the purchase that made it all happen.
Robin van Persie has been credited with being the difference between second-placed Manchester City and title winners United this season, and the striker's hattrick against Aston Villa to seal the title told the story of his impact on the club perfectly.
And as Ferguson continues to enjoy the rewards of his success, the United manager says he was warned by Arsene Wenger that van Persie would exceed his already high expectations of the £24m striker
"I remember Arsène saying 'he's a better player than you think' after I'd done the deal and he was right," Ferguson said.
"He has never disappointed us I knew he could gel into the team.
"In terms of impact he has had as big an impact as anyone I can imagine.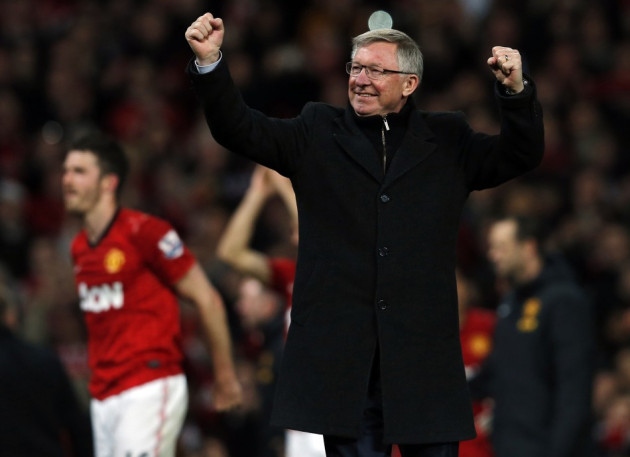 "Eric Cantona was an incredible impact player and I have been very, very lucky in that I have had some fantastic strikers right through, probably 10 great strikers at the club.
"I think we had an expectation of Robin because his performance last year for Arsenal was sensational. We saw him last year and knew he could gel into the way our team was, and he has never disappointed us."
For Ferguson, this win seals yet another trophy on his already bursting mantelpiece, but the 71 year old has no plans to slow down any time soon.
He recently said that he would go on for another three-four years, but the United man now claims the trophy win has taken 10 years off his lifespan.
"Look at me - it's taken 10 years off me," he said, as he jumped around with the players and took in the success for a record time.
United are now two titles ahead of Liverpool in the Premier League, with 20 to their name while the Reds haven't added to their total of 18 since 1990.
The achievement of surpassing Liverpool was one that Ferguson set when he made the move to Old Trafford over a quarter of a century ago, and with questions over his retirement date, the Scot doesn't appear to be letting up.