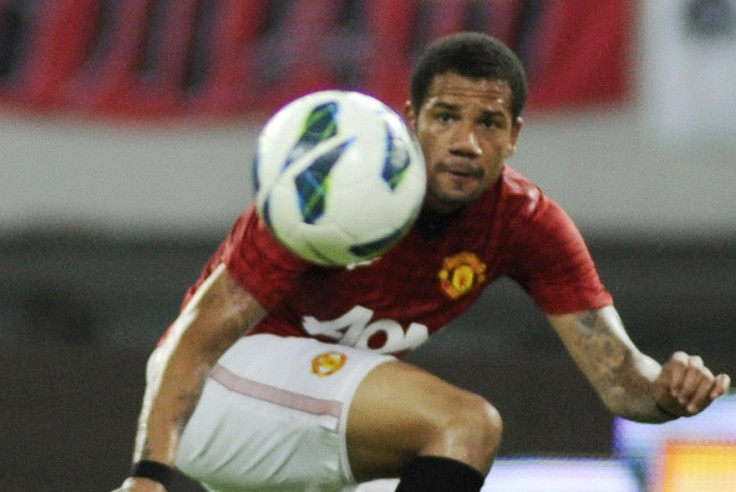 Manchester United flop Bebe admits his move to the Premier League giants came too early in his career despite having learned plenty from then manager Sir Alex Ferguson.
The former Portugual Under-21 international joined from Vitoria de Guimaraes for a reported £7.4m in 2010 but a career that included two goals in just seven appearances across four seasons at Old Trafford sees him remembered as one of the club's worst ever signings.
Bebe's career has failed to take off since leaving United permanently in 2014, having a limited impact at Benfica before being sent out on his fourth loan spell in as many years to newly promoted La Liga club Córdoba.
For one of the first times since leaving English football, Bebe has spoken candidly about his experiences at United and though he says he learned much under Ferguson, he concedes he was not experienced enough for the challenge.
Recalling the moment super-agent Jorge Mendes broke the news of United's offer, he told Marca: "Five games after arriving at Guimaraes he (Mendes) called me and I went to his house. We talked and it seemed perfect to me.
"I had a contract with a termination clause of €9m and two days after, they (United) were the team that wanted to pay it. And I went to Manchester. I thought they were joking.
"I learned a lot with Ferguson. What went wrong? Well I was just needed more experience to deal with it. My best football was seen in Pacos Ferreira.
"There I began a new life. I played much as much as I needed and I answered. Then I went to Benfica and saw I was not going to have a chance to play asked leave to come here [to Córdoba].
"I am now happy and eager to give everything in Córdoba. Everything is perfect for me this time."