Manchester United forward Anthony Martial's performances have fallen below expectations this season, according to France manager Didier Deschamps. The 48-year-old coach has admitted that he and United boss Jose Mourinho have both been disappointed by Martial's displays during the current campaign.
Martial, 20, burst on the Premier League season last season, earning himself an international debut with France. But injury has disrupted his season so far and he has fallen down the pecking order at Old Trafford. Now, Martial has been dropped from the French squad for their games against Sweden and Ivory Coast later this month.
"Jose Mourinho and I expect more from Martial," Deschamps said of the United youngster, according to ESPN. "It's up to him to rediscover his form."
Deschamps previously warned Martial he needs to become more consistent and push himself a little harder. The France boss said he has spoken to the United forward about what he needs to do in order to realise his potential.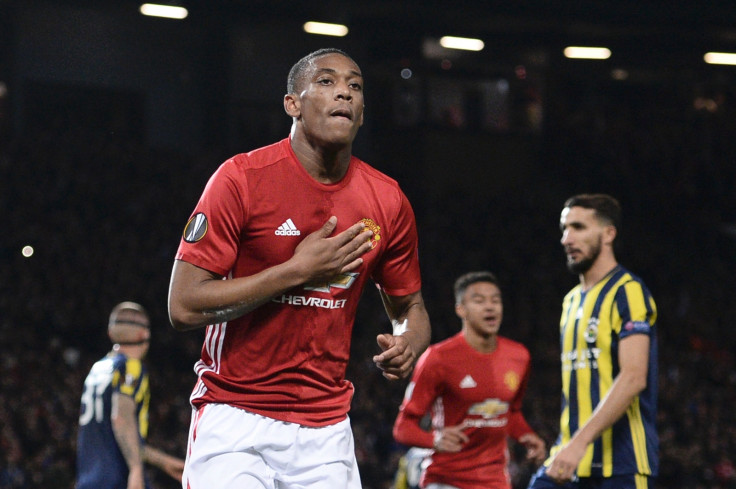 "He needs to be more consistent despite his qualities. He can make the difference in a game because he's fast and powerful and can score and assist," Deschamps previously said of Martial, who was a key figure for United during his debut campaign. "At this age, even if he has already proved a lot, he has to go through that stage. He has to maintain a certain level of performance for weeks and months.
"He's played a lot. He's the one who played the most last season and that's why he was a little unfit at the European Championships. He has a lot of qualities. I've already told him that so he is aware but he must push himself a little harder sometimes. It's his state of mind. He's like that so he needs to battle with himself."