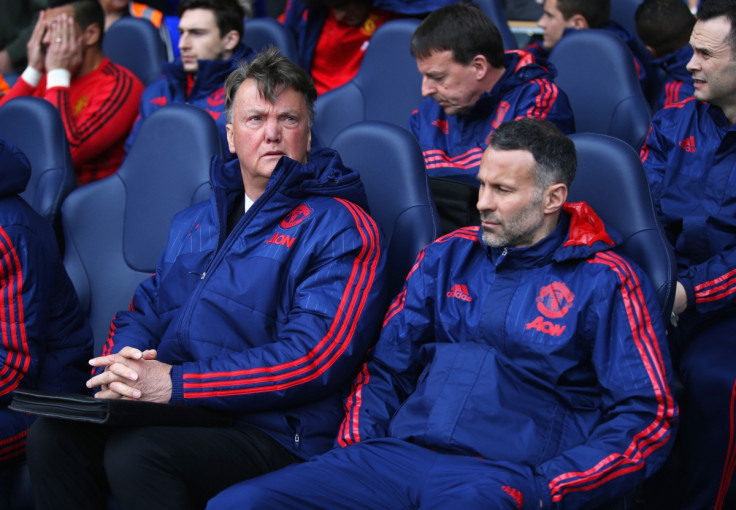 Fourth place in the Premier League may not be good enough for Manchester United to secure Champions League qualification for next season.
United's hopes of rescuing a top-four berth were dented on Sunday (10 April) when a six-minute blitz from Tottenham Hotspur consigned them to a devastating 3-0 defeat at White Hart Lane. Louis van Gaal's side now sit four points behind fourth-place Manchester City, but will still harbour hopes of closing the gap on their neighbours and leapfrogging them in the table over the course of the final six games of the season.
But even if United do manage that, European success for their two biggest rivals could rob them of their spot in Europe's elite competition next season.
After an impressive 2-2 draw away to Paris Saint-Germain in the first leg of their Champions League quarter-final, City stand a fine chance of progressing into the semi-finals when they welcome the Ligue 1 champions to the Etihad on Tuesday. Should Manuel Pellegrini's side go onto do the seemingly impossible and win the whole thing, then they will automatically qualify for next season's competition, no matter where they finish in the league.
If United were to finish fourth ahead of a Champions League-winning City in fifth, they would still qualify. But Liverpool's continued presence in the Europa League could disrupt that. Like City, Liverpool claimed a very credible away draw in the first leg of their quarter-final tie, against Borussia Dortmund. A positive result at Anfield on Thursday will see them enter the semi-finals as one of the competition's favourites, with a spot in next season's Champions League to be awarded to the winner.
Uefa rules state that no more than five clubs from the same association can qualify for next season's competition. Leicester City have theirs, Tottenham are close, while Arsenal are currently clinging onto the third automatic qualifying spot. But should Manchester City miss out on the top four while winning the Champions League, their place in next season's competition will be guaranteed. Liverpool sit nine points off the top four and one can safely assume their priorities now lie with Europa League success and the reward that comes with it.
Of course, there are a lot of ifs and buts there. It would rely on United maintaining a run of form good enough for them to move up to and hold onto fourth spot in the Premier League. On Sunday's evidence in north London, that might be some way away.
Manchester City winning the Champions League also remains an extremely tall order, even if they do manage to dispatch PSG. But as Chelsea's triumph in 2012 proved, European competition loves to throw up a surprise.