Manchester United striker Wayne Rooney should drop back into midfield to prolong his career, Barcelona legend Xavi Hernandez has said. The 30-year-old England captain, has played every minute of United's nine Premier League matches this season, but has found the back of the net just twice and is goalless in his last three matches in all competitions.
United manager Louis van Gaal said he was "sick" of answering questions about Rooney's form after the striker drew a blank against Manchester City at Old Trafford on 25 October. Xavi, who left Barcelona to join Qatari outfit Al Sadd in the summer, advised the England striker to adapt his game to midfield and let someone more energetic lead the attack at Old Trafford.
"Wayne Rooney is a player I have admired for a long time. He is an extraordinary player with extraordinary capabilities," Xavi was quoted as saying by Sky Sports. "Personally I think Rooney still has much to offer, but maybe it's time for him to adapt.
"Maybe it's time for a new striker at Manchester United, who can run for 90 minutes, but Rooney would be very dangerous in a deeper role. He has the vision and the passing range to play that role very well," he stressed.
'Rooney an intelligent footballer'
Xavi, regarded as one of the finest midfielders to have ever played the game, said Rooney had what it took to play a midfield role and backed the Liverpudlian to adapt his game to a deeper role.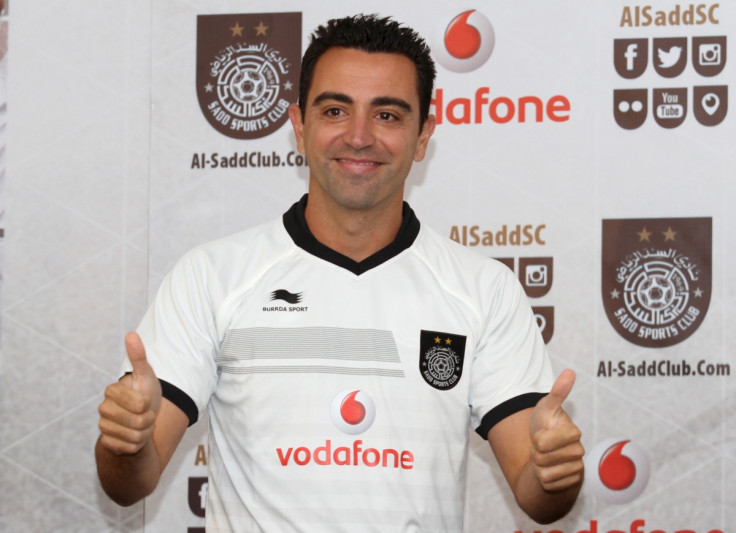 "You get to an age and you can't play the game you once used to, you can't cover the ground you used to. But intelligent players adapt and there's no doubting Rooney has a very good footballing brain," he said.
"If he can adapt, there's no reason why he can't play at the top level for another five or six seasons. But as a player you must admit to yourself your body is changing and can't do what it used to be able to do," the former Spain international concluded.