Jose Mourinho has said he took over a 'sad club' when he was appointed Manchester United manager last summer. He also criticised his predecessor Louis van Gaal for his transfer decisions.
The Red Devils have made some questionable decisions during the transfer windows following Sir Alex Ferguson's retirement and Mourinho believes it is one of the reasons for United's current state. They have qualified for the Champions League just once in three seasons, and are facing a battle once again to make the top four.
The Dutchman signed Angel Di Maria for a then club record £59.7m ($73.7m) from Real Madrid, but the Argentine lasted just one season before being offloaded to Paris Saint-Germain. Danny Welbeck, a player who had spent his entire career with the Manchester club, was also allowed to join their main rivals Arsenal, which has not gone down well with the Mourinho.
He questioned the incoming transfers without naming any players, but his decision to allow Morgan Schneiderlin and Memphis Depay – both signed for over £20m - to leave on permanent deals in January gave an indication of the players he was referring to.
"I found a sad club," Mourinho told the BBC. "United sold players that I would never sell, bought players that I would never buy. I would never sell Angel Di Maria, Javier Hernandez, Danny Welbeck. Never. No chance."
'United does not need Champions League to attract players'
The Red Devils are facing a battle with four other teams for a place in the top four which guarantees Champions League football next season. They are currently in sixth, but Mourinho is confident they can get the best without the lure of European football.
United completed the world record signing of Paul Pogba in the summer and even signed Zlatan Ibrahimovic, who was one the most wanted free agents last summer. The Swede is yet to taste success in the Champions League having won domestic trophies with every club he has represented.
"I think Manchester United is very powerful. I don't think Manchester United needs to be in the Champions League to attract the best players," the Portuguese coach said.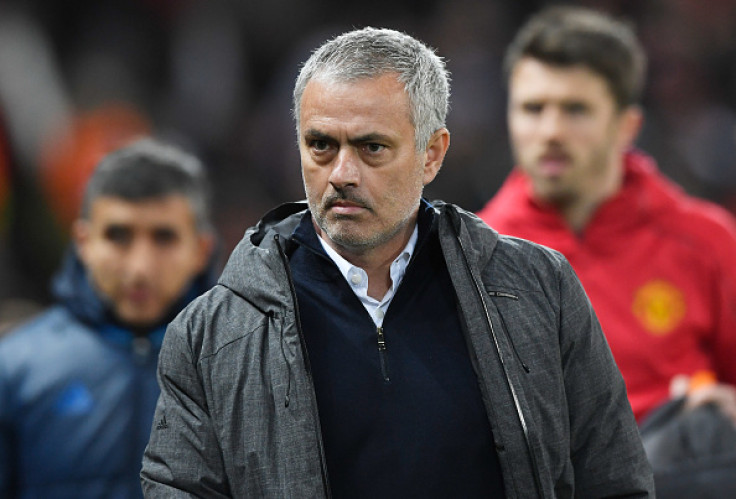 "Honestly last summer we got players that could be playing in the Champions League - Zlatan could be in Paris and Mkhitaryan could be in Borussia, Paul (Pogba) could be in Juventus so we were able to attract the players because they know Manchester United sooner or later will get there so I don't think it's really a problem.
"And if any player decides not to come because of that then I am happy they are not coming," Mourinho added.