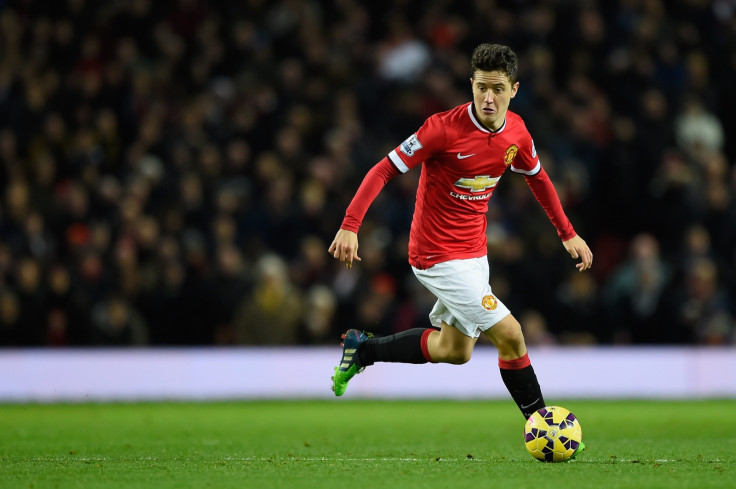 Manchester United have received yet another injury boost after Louis van Gaal revealed that midfielder Ander Herrera will be back in the squad this week following the Red Devils' 0-0 draw against Tottenham on Sunday.
The Spanish midfielder has been out of action with an ankle injury for the last month following the home game against Stoke City and will give the Dutchman a timely boost as United continue their struggle with injuries to key players.
According to the Mirror, the former Athletic Bilbao player is expected to be ready to make a return to first-team action against Mark Hughes' side when the 20-time English champions travel to the Britannia Stadium on New Year's day.
"Ander will be coming back this week," Van Gaal told United's official site.
The Old Trafford club still have a few key players out injured, but the manager is hopeful that by mid-January he will have a fully fit squad to mount a serious title challenge and chase down title challengers Chelsea and Manchester City, who are 10 and seven points ahead respectively.
"We still have four injuries, and Marouane Fellaini is ill. Angel Di Maria, Daley Blind, Marcos Rojo and Ander Herrera are currently out," the Red Devils' manager explained.
Meanwhile, Van Gaal criticised the Christmas period fixtures, when all teams played two games 48 hours apart as he believes that it is impossible for the players to recover so quickly and play at their level best.
The Dutchman made three defensive changes, despite the game being in the balance at 0-0. He later revealed that he made the changes because the players were tired and not because of their performances.
"I made the changes because of tiredness, not because players weren't playing well. I had to make changes, and could have made more because the strikers were on their last legs," the former Bayern Munich manager added.
"The players were tired because we've had to play twice in 48 hours. It's scientifically proven that the body can't recover within two days, and we've seen the effects of that today," Van Gaal concluded.