Manchester United midfielder Juan Mata is out for a considerable period of time after undergoing surgery on his groin on Thursday, 30 March. The Spaniard has played a pivotal role in United's 18-match unbeaten run, scoring four goals in the period. This is second only to Zlatan Ibrahimovic's outstanding tally of 11 since their humbling 4-0 thrashing to Chelsea at Stamford Bridge on October 23 last year.
A United statement said on the official website, "Juan has had surgery for a groin injury. Further updates on his recovery will follow in due course."
The Red Devils are going through a crisis of sorts at the moment, with six players currently out of their game against West Bromwich Albion, four down to injury and two with suspensions. Mata has joined Paul Pogba, Chris Smalling and Phil Jones on the sidelines, while Ander Herrera and Zlatan Ibrahimovic are both suspended.
Pogba is out with a hamstring injury, Jones with a toe problem and Smalling is recovering from a long-standing issue with his knee. Manager Jose Mourinho revealed that he has no idea when the three will be available, especially now when every game is important in the race for a top-four spot.
The Red Devils are currently four behind Liverpool, having played two game less, but are only two ahead of Arsenal, whom they play later in the season. United are also active in the Europa League, where they have qualified for the quarter-finals and are hopeful of going further in the competition.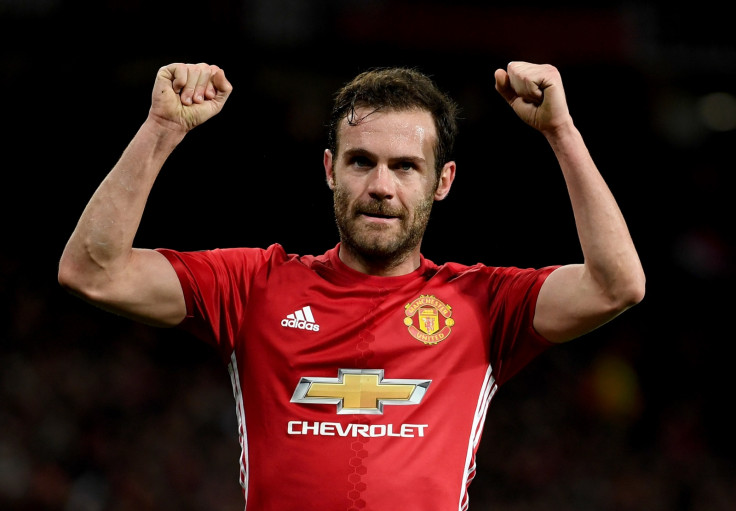 "I think clearly the two English boys are long-term injuries and Pogba I have no idea," Mourinho said, as quoted by the Guardian. "We know what happened in the English national team with Smalling and Jones [where they got injured], we know that we have also Pogba injured. But the important ones are the players that are ready to play, I trust and are going to fight for us."