Manchester United want to complete deals for both Paul Pogba and Blaise Matuidi this summer, according to reports.
Citing club sources, ESPN says United boss Jose Mourinho wants a new-look midfield at Old Trafford next season and has green-lighted the signing of 29-year-old France international Matuidi from Paris Saint-Germain.
Earlier reports had suggested that the Frenchman was a back-up option for the Red Devils should they fail in their pursuit of Pogba.
United are reportedly confident of signing Pogba after agreeing basic terms with the player's representatives and Juventus, although they are yet to convince the player himself to move to Manchester.
ESPN claims that the 23-year-old would prefer to join either Barcelona or Real Madrid.
Any talks with Pogba will have to wait until next week at the earliest, with the midfielder preparing for France's Euro 2016 final showdown with Portugal at the Stade de France on 10 July.
Pogba is one of the most coveted young players in Europe and has consistently impressed with his dominant performances in midfield for Juventus and the France national team.
He spent three years in the youth team at United between 2009 and 2012, before leaving Old Trafford to join Juve as a free agent.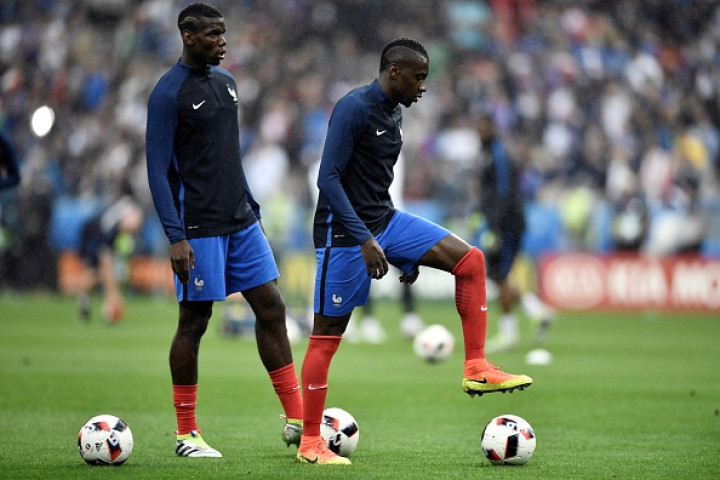 Reports suggest only a world record £100m ($130m) fee will convince Juventus to sell Pogba.
The biggest ever transfer fee paid by a club is the £85m Real shelled out to Tottenham Hotspur for Gareth Bale in 2013.
Meanwhile, Matuidi brushed off talk that he could move to United in the summer at a news conference ahead of the Euro 2016 final.
"You know, it's not the topic. I'm 100 percent focused on the Euros – I am deeply living this event. I am really focused on it and I don't want to think about other things," he was quoted as saying by ESPN.
"I'm living an exceptional moment, a moment that we may not live again in our lives, so I'm living it 100 percent and I don't ask other questions to myself about my next club.
"As I always say, I've got a contract with PSG and that's it."