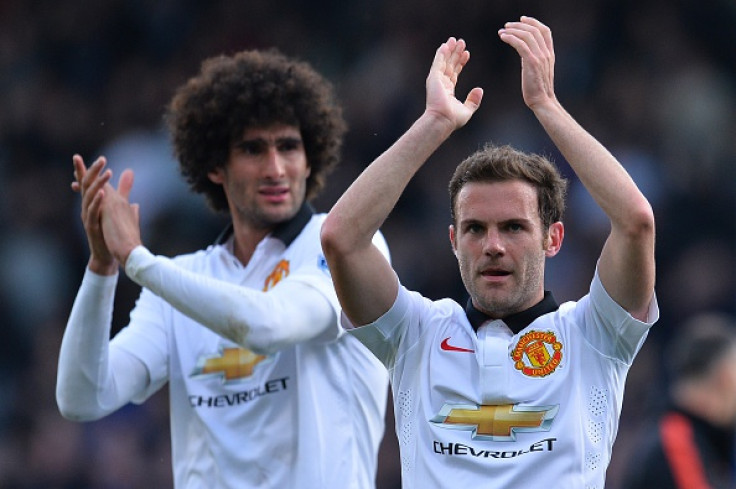 Marouane Fellaini and Juan Mata are the first two midfielders on Jose Mourinho's casualty list, according to Marcel Desailly. The Portuguese manager is set to begin his rebuild of the squad that has struggled to mount a title challenge in the last two seasons. They have also failed to qualify for the Champions League for the second time in three seasons, which was one of the main reasons for Louis van Gaal being shown the door at Old Trafford.
According to the Manchester Evening News, the former Real Madrid boss is set to make strengthening the midfield his main priority in the summer. They have been linked with a number of players with Paul Pogba and Grzegorz Krychowiak the two frequently mentioned names.
According to the Sun, Mourinho has sanctioned a British-record £60m ($86.5m) bid to bring the midfielder back to Old Trafford this summer with Desailly predicting that the Portuguese manager is likely to spend at least €250m (£193m, $278m) in what will be a complete and successful rebuild.
Mata is already aware of Mourinho's ruthlessness after the former Real Madrid boss sold him during his tenure at Chelsea to the Red Devils despite the Spaniard being voted the player of the year for two consecutive seasons. Fellaini, meanwhile, is likely to be sold after failing to break into the first-team on a regular basis and failing to justify his £27m ($39m) price tag following his arrival from Everton during the failed David Moyes era.
"He has some problems because he has Juan Mata, who he didn't want at Chelsea. I'm sure Fellaini won't be playing in midfield. He has a lot of things to work on," Desailly said, as quoted by the Manchester Evening News.
Meanwhile, the former Chelsea defender has revealed that Mourinho has been eyeing the United job since moving to Real Madrid from Inter Milan in 2010. But he instead moved to Chelsea after the 20-time English champions offered the job to Moyes following Sir Alex Ferguson's retirement.
"I was in Mexico with him at a Fifa conference. Remember, when he left Inter Milan to go to Real Madrid? At the time, he said he would come back to England. But his plan was to go to Manchester United, not Chelsea.
"This was his main target. He respected the club. The worldwide exposure is through Manchester United. Now, he has got the key from them. The other one [Louis van Gaal] spent €200m. He will spend another €250m, also. And he'll build up something good, I'm sure," the Frenchman explained.