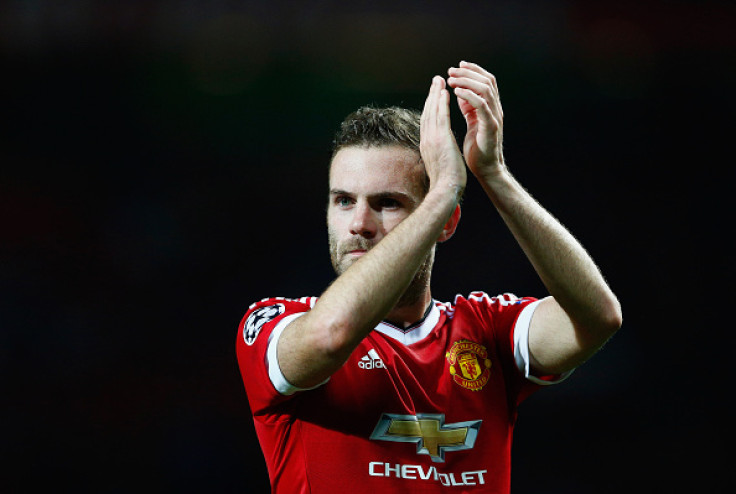 Manchester United midfielder Juan Mata has revealed that Santi Cazorla constantly reminds him of Arsenal's 3-0 demolition of Manchester United at the Emirates on 4 October, as both players travel together with the Spain squad for the 2016 Euro qualifiers. The Gunners got off to a blistering start and put the result beyond doubt within the first 20 minutes, following which they sat back and defended the lead.
Alexis Sanchez scored a brace while Mesut Ozil scored a goal and claimed an assist as the Gunners put in their best performance of the season to move above United in the table. This was Arsenal's first win over the Red Devils in the league in over four years, when Aaron Ramsey's goal in the 2011/12 season at the Emirates proved to be the difference between the two sides.
Cazorla was at his imperious best in the game and was involved in everything good which the Gunners produced through the length of the contest. On the other hand, Mata was not allowed to show his skills with some astute marking by the likes of Francis Coquelin and Arsenal's discipline in defence.
"I've been eating at the same table as Santi Cazorla and he keeps reminding me that Arsenal beat us 3-0 at the weekend. Santi is a crack," Mata told Cadena Ser, as quoted by Goal.
Mata also heaped praise on manager Louis van Gaal after the defeat, stating that he likes the Dutchman for the way he treats his players. "I like Van Gaal as a coach. I like my coaches to be good people and he is," Mata said, as quoted by ESPN. "He is just like you see in the press room.
"When he has something bad to tell you, he says it to your face, and when he needs to be friendly, he is. When things go badly he shouts, but when you do something well he gives you a big hug and a kiss."