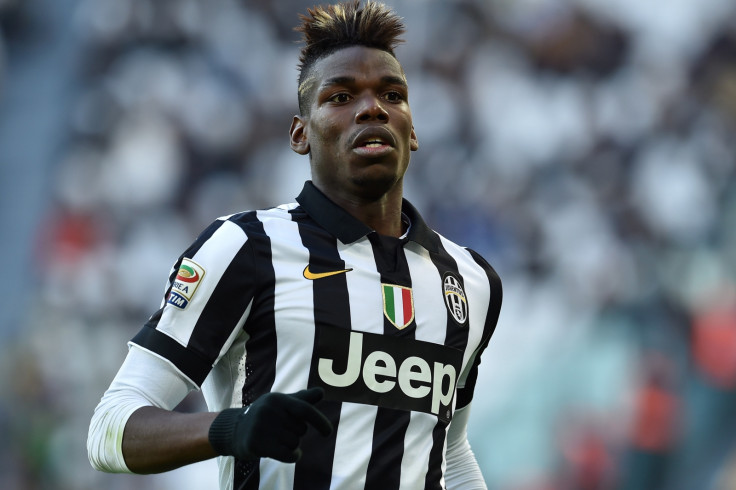 Juventus midfielder Andrea Pirlo has revealed that teammate Paul Pogba, who is a summer target for various clubs around Europe, will snub a move to Manchester United if he leaves the Turin based outfit.
The French midfielder is one of the hottest prospects in Europe after proving to be one of the best midfielders in the last three years in the Serie A.
Pogba was on the books at United since 2009, but left the club on a free transfer in 2012 after failing to be given ample opportunities in the first-team by former manager Sir Alex Ferguson.
He has since gone on to become one of the best midfielders in the world and played a key part in helping Juventus win three of their last four consecutive Serie A titles.
The 22-year-old Frenchman is currently at the centre of a transfer battle, as top sides from Europe like United, City, Barcelona and Paris Saint-Germain are vying for his signature ahead of next season.
But Pirlo has made it clear that the Old Trafford club should forget about singing Pogba, as he will not return to his former club for the way he was treated before his departure to Italy.
"All the interest in Pogba is of no surprise. When you put in great performances you get attention from the top clubs in Europe, it has always been that way," Pirlo ia quoted as saying by the Daily Mail.
"He seems very happy at Juventus, I know he is focused on finishing the season with a lot of success. Whatever the future is for him I don't see it being Manchester United."
"He didn't feel he was treated well there. I know that was under Sir Alex Ferguson and now there is a new coach, but I do not seeing him returning to a club where he was not treated well," the Italian World Cup winner added.
Meanwhile, according to the Mirror, Juventus have slapped a £72m price tag on their star midfielder after becoming resigned to the fact that he will leave the club this summer.
It was earlier reported that they had agreed to sell for a fee of £58m, but look to have increased their valuation following the demand from interested clubs.
The report claims that City are leading the race for the midfielder and have offered to make him the highest paid player in the club's history with a weekly salary of £250,000-a-week after tax.
But the newly dethroned Premier League champions will face competition from PSG, who are also capable of matching the Serie A club's valuation, and have already made contact with the player over a summer switch.