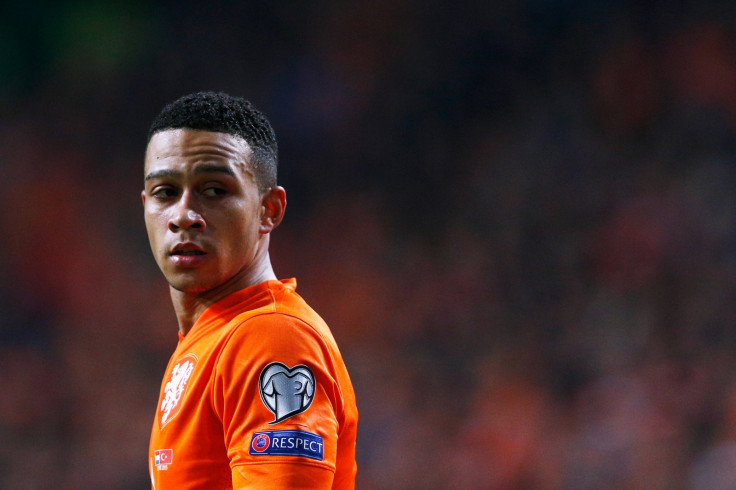 New Manchester United signing Memphis Depay has expressed his desire to emulate Cristiano Ronaldo in order to become one of the best players in the world.
The Portuguese international had a successful career at Old Trafford as he went on to become the World Player of the Year. He then moved to Real Madrid in 2009 and since then has been the star player for the Spanish capital club.
United agreed a fee and terms with PSV Eindhoven for the transfer of Depay. The Dutch international scored a stunning free-kick during his side's 2-0 winner over Heracles.
The 21-year-old wants to improve with each and every training session in order to replicate Ronaldo's goal scoring form for Louis van Gaal's side.
"Ronaldo is someone I watch, I watch all the big players. I look up to them and I can learn from them," Depay told the Sun.
"I hope I can one day be like the big guys in the world. I believe in myself and, if I have the chance to take the free-kick, then I will put it in the net."
"I am down to earth and I hope I can reach that level. I'll fight for it and I will do my best in every training session to get better," the Dutchman concluded.
Depay has scored 22 goals and managed four assists from 29 league appearances. He also helped PSV win the Eredivisie this season from the hands of Ajax. United fans will be hoping he can be as good as he is with PSV when he joins them next season.
Meanwhile, United defender Phil Jones has admitted his side have missed the Champions League this season. The 20-time English champions are closing in on returning to Europe's elite club competition after a year's absence.
"We've missed it massively. There's nothing like a European night when the Champions League music comes on," Jones told United's official website.
"But to have been sitting there and watching it this season, without being a part of it, has been disappointing. A team like Manchester United should be in the competition but we've no given right to be there, we need to perform."