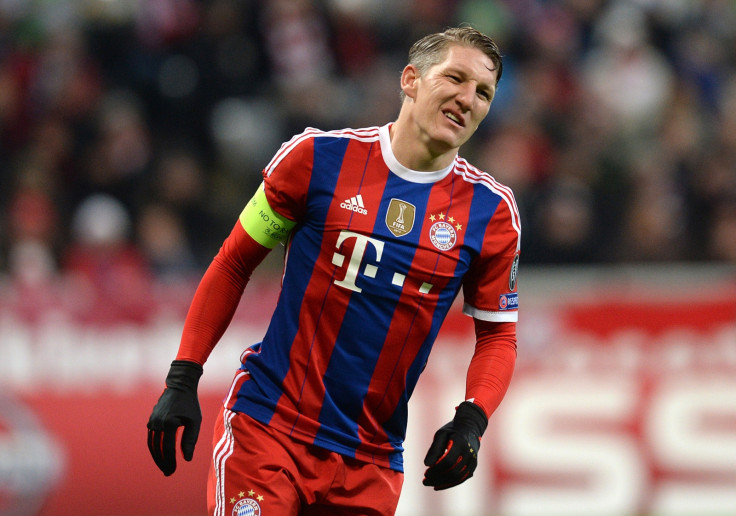 Manchester United left-back Luke Shaw believes the experience of "massive legend" Bastian Schweinsteiger will be key in helping the Premier League giants "push for some trophies this season". The 31-year-old decided to put an end to his long and successful career at Bayern Munich earlier this summer to reunite with manager Louis van Gaal at Old Trafford in a deal worth around £14.4m ($22.4m).
Bayern Munich manager Pep Guardiola recently sent a warning to United after saying that even though the midfielder is a great player, the Germany international has not been fully fit in three years.
"He is a top, top player. Unfortunately, the last three years he was never in good condition. When he is in very good condition I am convinced he will be a good player for them. I really hope that is going to happen," Guardiola was quoted as saying by the Mirror.
But having won eight Bundesliga titles, one Champions League and the 2014 World Cup, Shaw believes Schweinsteiger's arrival is a big boost in the race to win titles at Manchester United.
"He's a massive legend. For someone with that much experience to come into the team will be vital to help us push for some trophies this season," Shaw said to Sky Sports. "He's one of the most humble guys I've come across. He's not not too loud and he's quite funny at the same time. It's nice to have a German around in the dressing room."
Meanwhile, the defender has also hailed the arrival of promising attacker Memphis Depay after admitting his surprise about how the confident the young winger is in his own abilities.
The former PSV forward moved to Old Trafford earlier in the summer after proving to be a sensation in the Eredivisie and despite being just 21, he has already proved his determination to be a star during the club's pre-season. Shaw said: "I've got on well with Memphis Depay. He's a different character. It's good for the changing room and he's confident about his own ability. It's something new to have but it's very good to have."