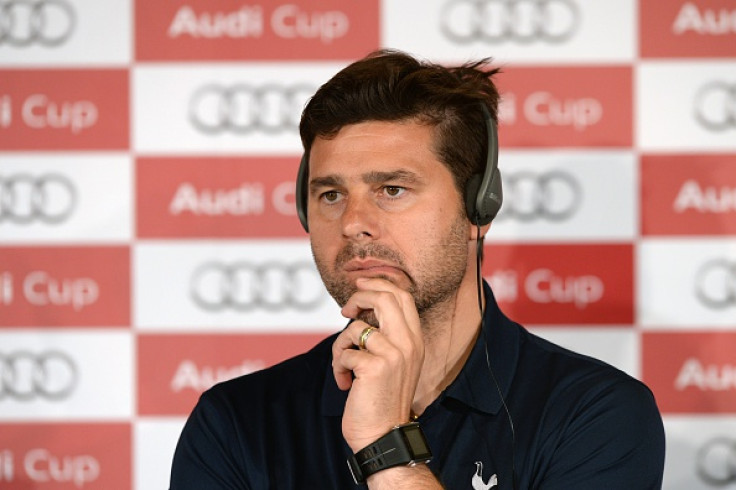 Tottenham Hotspur manager Mauricio Pochettino is confident that his team will not be exhausted and weary come the opening day of the Premier League season, despite trying to move the fixture against Manchester United from Saturday to Sunday.
The season begins on 8 August, but the north London club are still on their pre-season tour, taking part in the Audi Cup in Munich. They played Real Madrid on Tuesday (4 August) and will take on Serie A giants AC Milan on Wednesday before returning to London on Thursday, just a couple of days before they travel to Manchester to take on the 20-time English champions in the first game of the 2015/16 campaign.
The Argentine manager has admitted that playing a tournament so close to the start of the season is not conducive to the players' fitness but had committed to taking part in the tournament before the completion of last season's campaign.
Pochettino has also revealed that Tottenham tried to move their fixture from Saturday's lunch time kickoff to Sunday, but the Premier League did not allow it due to scheduling troubles.
However, the manager is confident that his players will be ready and will arrive fully fit to take on the Red Devils despite playing back-to-back games just two days prior to the opening weekend.
"You need to accept to come to the tournament before the end of the last season and you never know (your fixtures)," Pochettino is quoted as saying by the Mirror.
"It is not a big problem. We are ready to compete tomorrow and Wednesday and after to compete on Saturday. We tried to change the (United) game to Sunday but it was impossible for the Premier League and we said we needed to manage (things) in a different way," the Argentine explained.
"It is important for us to share the time between all of the squad because it is true we play Saturday morning but I think that we will arrive nearly at 100%."