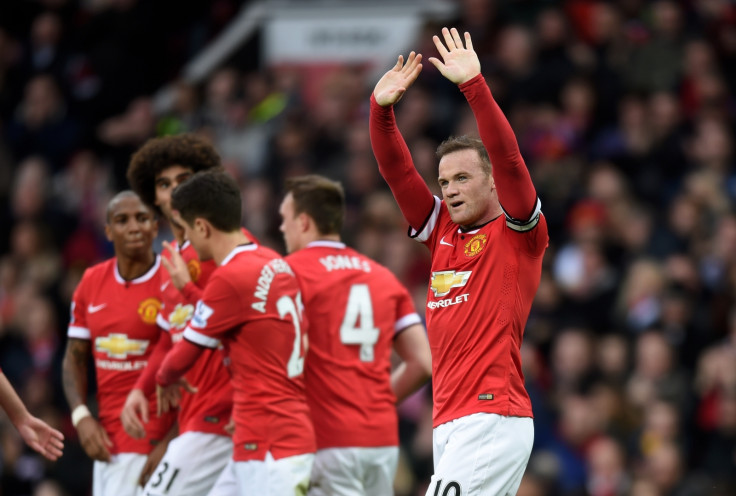 Manchester United legend Bryan Robson has urged manager Louis van Gaal to start Wayne Rooney up front for their crunch clash against Liverpool on Sunday.
The England international has been mainly deployed as a midfielder by the Dutch manager this season and has had to play a deeper role than he is used to.
But, in recent weeks, due to Robin van Persie's injury and Radamel Falcao's lack of form, Van Gaal has begun playing Rooney in his preferred lone striker's role and the England skipper has flourished scoring goals in consecutive matches against Arsenal and Tottenham Hotspur.
The Red Devils have a crucial match against bitter rivals in the Premier League on Sunday and with both teams competing for a place in the top four, a positive result is crucial for both sides.
The former United midfielder feels that Rooney is best used as a striker, where he can score and create goals as he feels that the forward forgets that he needs to score goals when he is operating in midfield.
"I like to see Wayne Rooney up front. What I like about Wayne being back up there is that he can always create a goal and he can always score a goal. I think that's where he is more dangerous," Robson said, as quoted by the Mirror.
"When he goes into midfield, he forgets about scoring and wants to link passes together. He hits great passes, but he forgets that from midfield you can score a goal as well. So that is why I like to see him up front," the former Red Devils midfielder added.
The 58-year-old midfielder is confident that Van Gaal's team can finish second ahead of Arsenal and Liverpool, but warns that the weekend result against the Merseyside club will be crucial to their top four prospects.
"If we don't get beat at Anfield, we will have set ourselves up to maybe finish second because we have City at home and Arsenal at home," Robson explained.