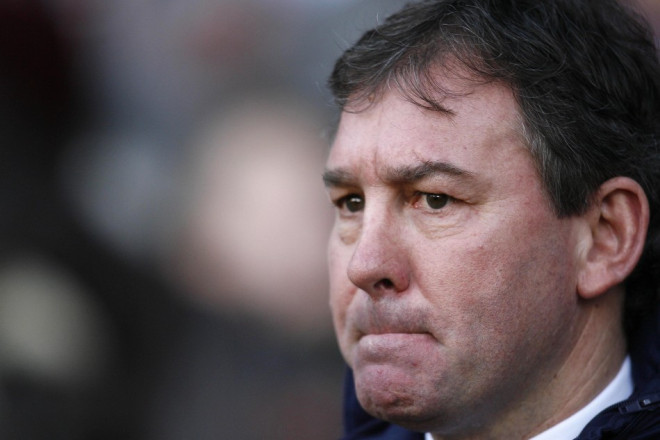 Manchester United legend Bryan Robson has said David Moyes' side should focus on finishing in the top-six this season, as he believes securing European football next season is crucial.
There are some pundits and supporters questioning whether playing in the Europa League next season may be harmful for United's prospects, as there are many more games to play than in the Champions League. They also argue over the merits of winning the tournament compared to success in the Uefa Champions League.
United are currently seventh, five points behind Tottenham and six adrift of Everton.
However, Robson believes it is wrong to compare the two tournaments, and hints that United need to play in Europe every season as they have done over the decades.
"In my opinion, people are completely wrong to dismiss the Europa League," Robson told Manchester United's official website.
"When you have been used to playing in Europe every year for such a long time, you get into that habit and always want to be competing in it, in any format. The club has been used to European football in most seasons, ever since the Sir Matt Busby days, and, certainly over the last 26 years of Sir Alex Ferguson's reign, the fans have been accustomed to having European nights."
Robson, the longest serving captain United's history, still has great memories about his time as a player, when United won the 1990-1991 UEFA Cup against Barcelona.
"The way the Europa League is set up, it is more or less a merger of the European Cup Winners' Cup and Uefa Cup. I fondly remember beating Barcelona in the 1991 Cup Winners' Cup final - it was a fantastic night and the memory will never leave me," he said.
"Maybe the Europa League is not as prestigious as the Champions League but it still has some of the best teams in Europe who have just missed out in their domestic leagues. As a former player, I think it would be a great achievement to win the Europa League."