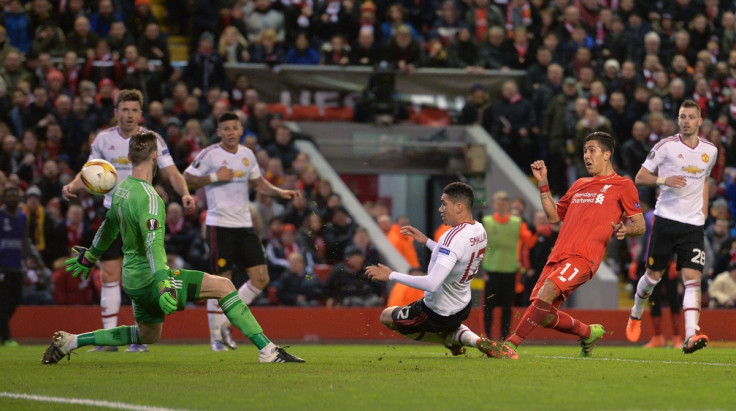 Manchester United manager Louis van Gaal has been hit with a vicious backlash from the club's former players after his side's miserable Europa League loss to Liverpool. United failed to register a single significant effort on Simon Mignolet's goal in an insipid 2-0 defeat at Anfield, a result that would have been much worse if it wasn't for a string of heroics from David de Gea in goal.
United have the chance to turn things around in the return leg at Old Trafford on 17 March, but they now face a huge uphill task after a performance their former midfielder Paul Scholes described as an "absolute disaster".
"United were a shambles," Scholes told BT Sport. "When you are United there are certain standards you have to be at and they haven't made them. When we were playing we were reaching them. They're falling well short. We had to live up to them standards and take the club on.
"For 20 years Man United had an identity: Fast football, pass the ball forward, run. The last three years they've gone away from that, something that worked. Tonight, what were they trying to do?
"Tonight, it was shocking. They go to a back three, which last season was a disaster, and that second half tonight was an absolute disaster."
He added: "I don't want to see the manager sacked but it's about standards. And they're falling way short of it. Man United didn't need a philosophy. They've had one for 20 years that worked. Imagine seeing this [level of performance] at Real Madrid, Barcelona and Bayern Munich – you'd be out right away."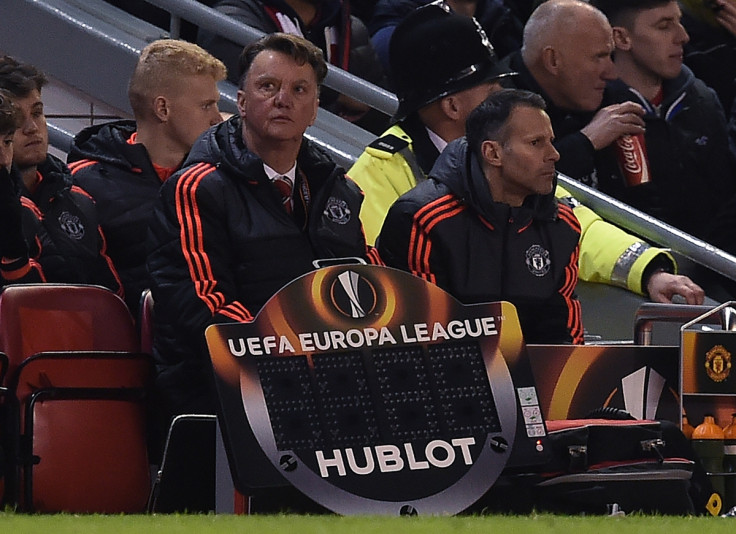 Former United defender Rio Ferdinand, sat alongside Scholes, questioned the manager's squad decisions since his arrival in the summer of 2014, suggesting he has allowed the club's best players to leave.
"The fairytale has gone," he said. "The players he has let go, Ángel di María, Nani, Patrice Evra, Javier Hernández, Shinji Kagawa, Danny Welbeck, Rafael, Darren Fletcher, are they worse than the players out there? They are better than that team out there today, that's the problem."
The club's former striker Louis Saha was also left perplexed with the manner in which Van Gaal's side surrendered so easily to their biggest rivals.
Speaking on ITV4's Europa League Highlights Show, he said: "It is very, very hard as a fan, if you look at the quality in the side, you are looking for where the threat is going to come from and you don't see the actual ambition to put the Liverpool side under pressure. I know we are playing away and the Anfield atmosphere is something you need to cope with but it was not enough and Liverpool definitely deserved the victory here.
"If it was not this one [Liverpool's second goal] it would have been another one, there is not enough desire from the Manchester side. It is a bad sign [when your goalkeeper is your best player]. You can have goalkeepers making good saves and save you a few points but this is not normal."
Another former Red Devil in Michael Owen, who provided co-commentary for BT Sport claimed post-match United's season is now after, based on what he had seen against Liverpool.