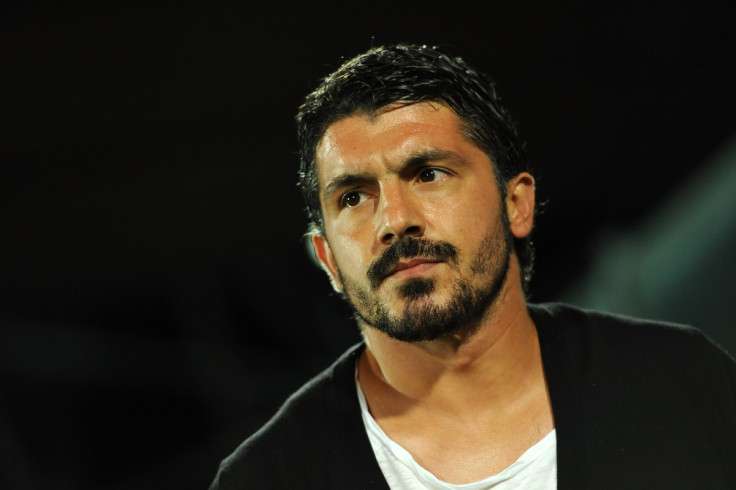 Italy World Cup winner Gennaro Gattuso would love the chance to manage Manchester United in the future as he continues to make his way up the managerial ladder. The 38-year-old is currently with the fourth club in his career as a coach, with third tier Italian side Pisa, but already has eyes on making it the very top of the global game.
Gatusso enjoyed a stellar playing career, winning 10 major honours with AC Milan including twice claiming the Serie A title and the Champions League. He was also part of the victorious Azzuri side that won the 2006 World Cup final in Germany after a penalty shoot-out victory over France.
So far, Gatusso has been unable to translate his performances as a player into his managerial career, having been sacked by FC Sion and Palmero, before he left OFI Crete due to the club's financial issues. His side Pisa are currently second in the north central league and in line to qualify for the play-offs, yet Gatusso is already eyeing a high profile move to Manchester United.
"I'd walk there [to Manchester United]. I'd even go tomorrow," he told The Sun. "[Sir Alex] Ferguson has always respected me — and I have always admired the Premier League which, for me, is the best league in the world. In Italy, we are tactical masters, but in England you see pacey players — with great strength in their legs.
"I love watching the Championship, because in those games, I see true love that people in England have for football. They breathe football. I record two Championship matches a night. In Italy, some teams can relax during games. In England, with every action of a team, there is a corresponding action from the opposition."
Up against United as a player, Gatusso enjoyed regular success while playing for Milan – twice helping to knock them out of the Champions League but was part of the team that in 2010 were defeated 7-2 on aggregate by the 20-time English champions. The Italian has been unable to replicate that success during his coaching career and it is yet to be seen whether he can fulfil his ambition of managing the Old Trafford club.