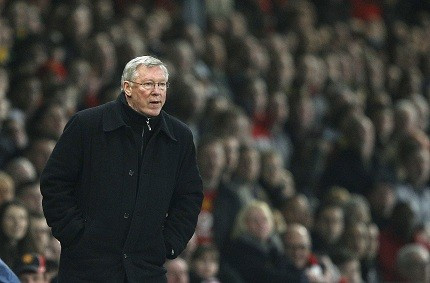 Manchester United and Liverpool will have to wait until the summer transfer window to land Brazilian youngster Lucas, with a source insisting that only an irresistible offer will tempt Sao Paulo to sell in January.
Lucas has scored 12 goals in 50 appearances for his South American club, since moving from the youth team to the seniors in 2010. And at just 19 years old, he has already accumulated 10 caps for the Brazil international side, making him a very attractive prospect for numerous European clubs.
United and Liverpool were said to be front runners to land the starlet, but Sao Paulo appear unconvinced that either club could put forward an offer big enough to tempt them into letting go of their prized possession.
"Our idea is not to sell and definitely not in January. We would only be willing to let him go if an irresistible offer comes in," a source at the club told Talksport.
Lucas has been watched numerous times by United scouts, and Sir Alex Ferguson is said to have kept an eye on the midfielder for more than just one season.
Liverpool have big ties to South American players though, and with Brazilians Lucas Leiva, Doni and Fabio Aurelio on board at Merseyside already, the club are said to be hoping to steal the march on United and land Lucas as soon as possible.
But United are not a club to accept inflated prices on players, and if Lucas is worth somewhere in the vicinity of £20 million, as reports are claiming, it's unlikely that the club would enter into a bidding war to secure the Brazilian.
Liverpool, meanwhile, spent a great deal of money over the year, but their big transfers were offset by Fernando Torres being sold by the club for a British record of £50 million, and with Lucas yet to experience the Premier League, both clubs would be apprehensive over pushing the price up to convince Sao Polo to do a deal.