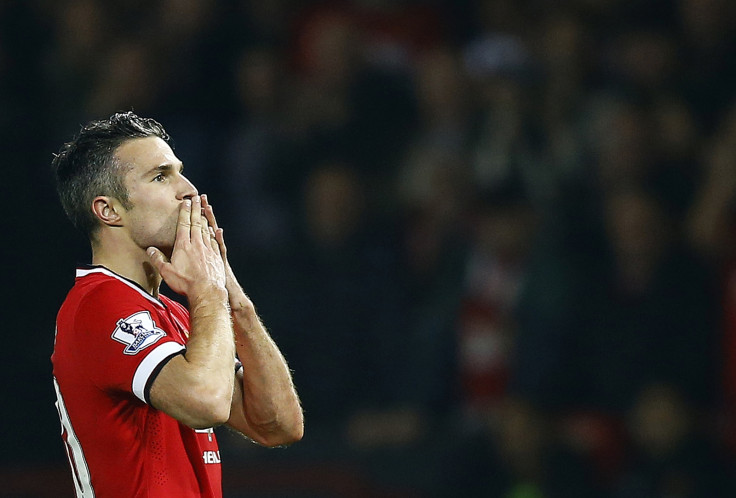 Manchester United striker Robin van Persie is reportedly fighting for his future at the club after failing to impress new manager Louis van Gaal this season.
According to the Guardian, the Red Devils hierarchy are considering selling him at the end of the current campaign and will welcome offers from interested clubs in the summer.
Van Persie is entering the final year of his contract with the club and unlike Michael Carrick, who was offered a one-year extension, the Dutchman has not been offered a new deal and will most likely be allowed to leave when the current campaign ends.
The former Arsenal forward played a stellar role in his first season with the club, when he scored 30 goals, but has since gone off the boil and struggled to replicate his peak form that he showed between 2011 and 2013.
He struggled under former manager David Moyes, scoring just 18 goals all season, and his form has not improved under compatriot Van Gaal, as the Dutchman has scored just 10 goals in 28 appearances and a mere two of those in 2015.
The manager has opted to play Wayne Rooney as a central striker in the absence of Van Persie and it looks like the manager will stick to this approach for the visit of Arsenal on Sunday, 17 May, despite the Dutchman being fit and available.
The signing of Memphis Depay, will add more competition for a place in the attack and with the striker turning 32 in August, it is most likely that the club will try and recoup some of the £24m they paid to Arsenal in the summer of 2012.
The 31-year-old striker is keen to remain at the Old Trafford club until the end of his contract and is hoping to win himself a one-year extension, but with just two games to go in the season, he is fast running out of time to show the manager what he can still offer to the club.
"It is not up to me. For the moment I am staying here for 18 months. That is it really. I can't look into the future. I don't know what is going to happen after that. We shall have to wait and see," Van Persie was quoted as saying by the Guardian in January.
More about Manchester United